Excellence in research
The Faculty of Science, Technology and Medicine
(FSTM) has undergone a remarkable development since the creation of the University in 2003. Its research has reached international recognition in all its main areas of research, and international leadership in an increasing number of topics.

With almost 600 researchers, the five departments conduct internationally visible research in Mathematics, Physics and Materials Science, Engineering, Computer Science, Life Sciences and Medicine. We aim at excellence in both fundamental and applied research.
Key figures
€15.7 million external funding spent in 2022

€2.7 million industrial collaborations

€21 million external funding acquired in 2022
Some of our priorities
Test new ideas and solutions
Objectives: develop an integrated structural monitoring model for demountable and reusable elements in a "design for
deconstruction" approach.
Novel numerical methods for real-world applications
Objectives: provide efficient simulations for the virtual testing of ropes, helping to improve their quality and reduce production costs.
Optimise or develop innovative products and processes
Objective: improve filters to tackle microparticles.
Modelling and interpretation of data
Objective: improve the analyse of data from the large national Parkinson study.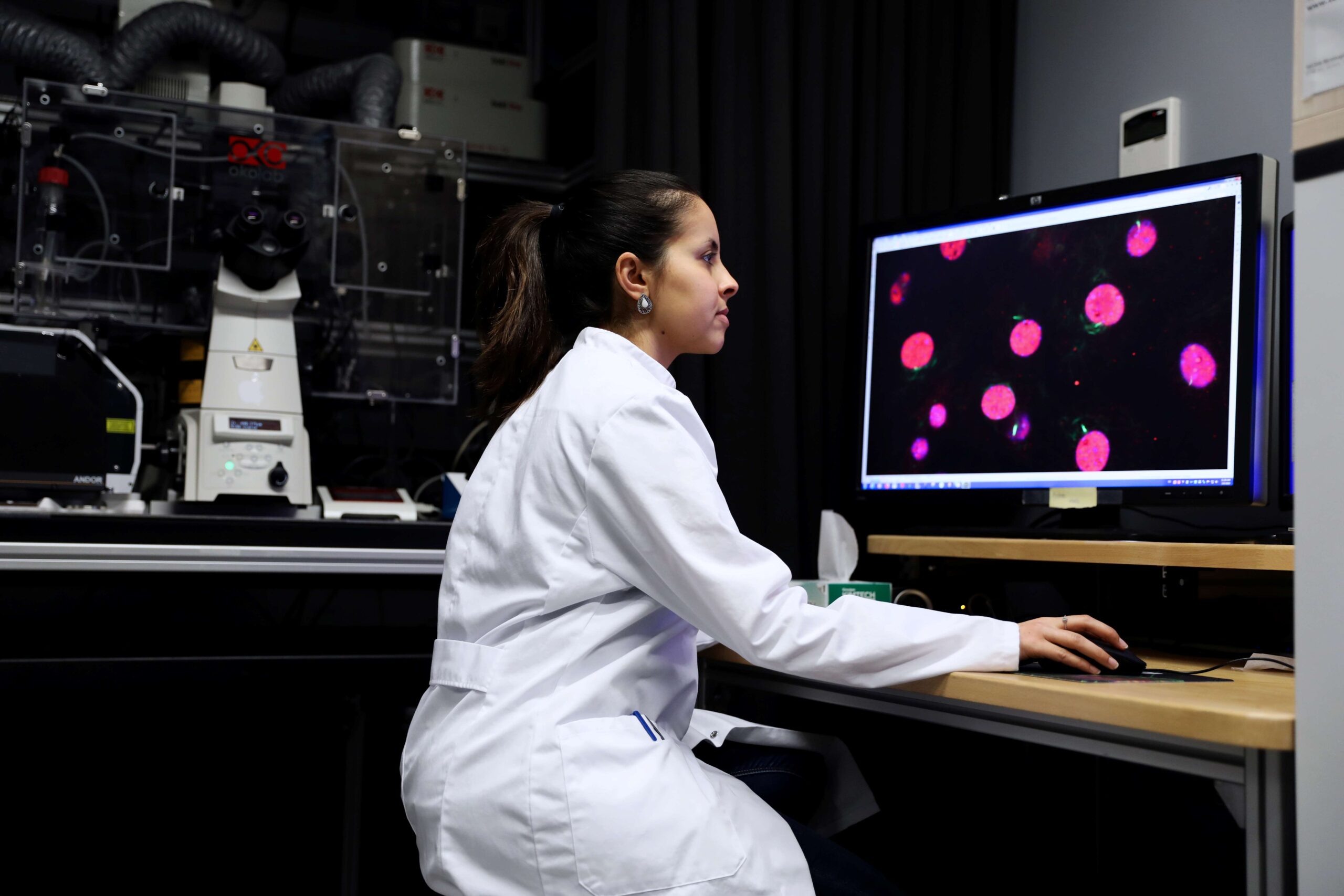 Key grants
18 Horizon Europe from the European Union's research and innovation programme
12 ERC grants from the European Research Council (ERC)
7 ERA NET grants from the European Union's programme in materials science and engineering
4 EICs and FET from the European Innovation Council (EIC) and Future and Emerging Technologies (FET) programme
7 ATTRACTS from the Luxembourg National Research Fund (FNR)


Industrial collaborations
The University of Luxembourg is a world-class research university whose future activity is focused on three strategic areas that reflect key national and global challenges and trends: Digital transformation; Medicine and health; Sustainable and societal development.
To advance these goals, the University aims for a truly collaborative approach in delivering research and innovation with local and global socio-economic impact, and so looks to foster partnerships with private companies and the public sector.
Arcelor Mittal Chair

In 2019, FSTM renewed its fruitful collaboration with ArcelorMittal. The Chair aims to make steel construction more efficient and sustainable, and to further enable a circular economy approach.

Paul Wurth Chair

In March 2022, the University and Paul Wurth signed an agreement on a teaching collaboration and appointed Bradley Ladewig, holder of the Paul Wurth Chair in Energy Process Engineering.