Programme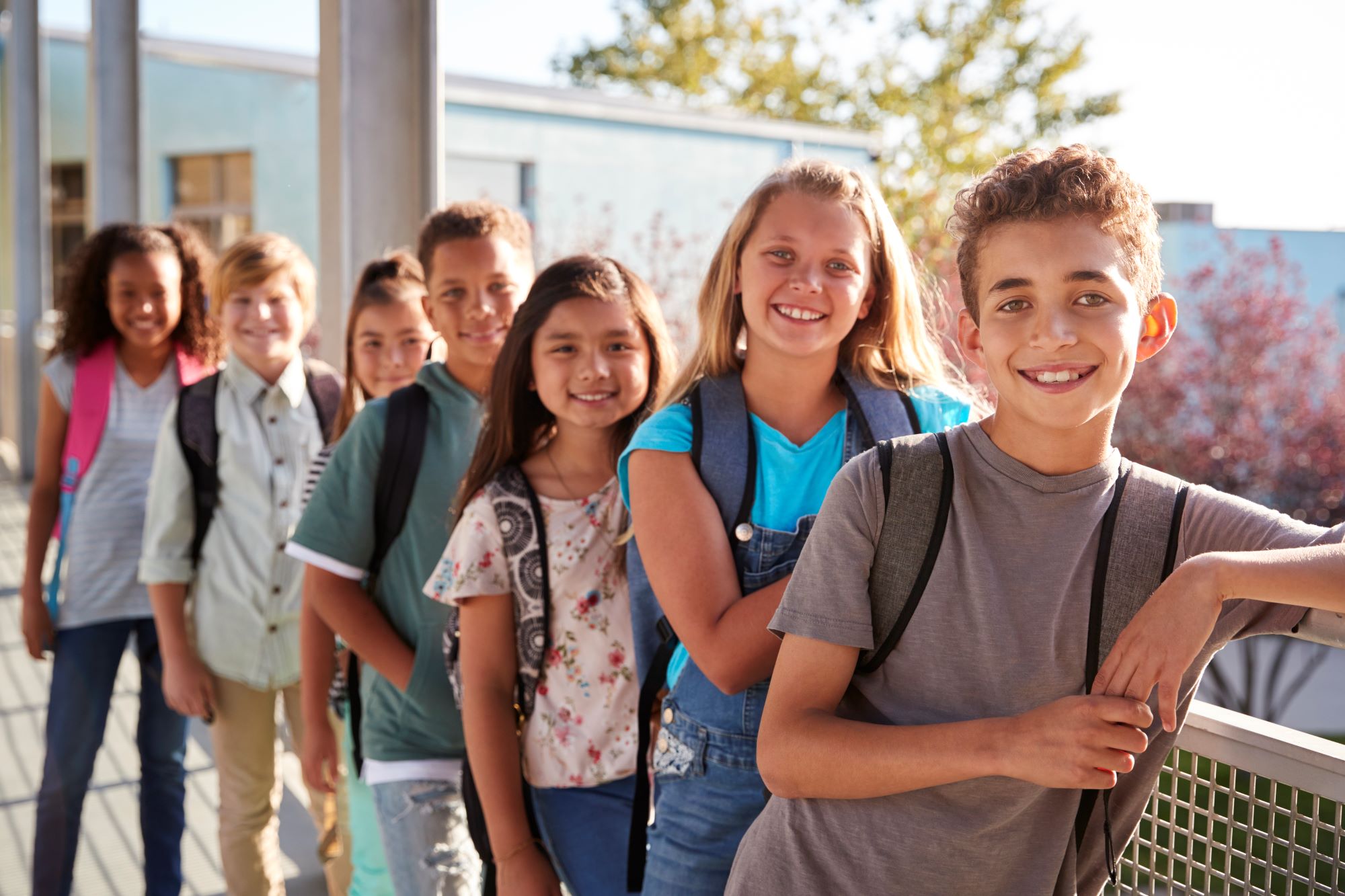 The Bachelor en Formation Pédagogique is an intensive 2-semester full-time study-programme. During each of the 2 semesters, students engage in field experiences. This allows them to develop and implement their own teaching interventions, taking into account the individual and socio-cultural resources of the students.
Academic Contents
Course offer for Bachelor en Formation pédagogique, Semestre 7
Number of ECTS:

6

Course number:

F3_BA_FORMA_PEDA_7-9

Module(s):

Internship

Language:

LB, FR, DE

Mandatory:

No

•connaître les modalités générales du temps de terrain, le fonctionnement de l'école fréquentée, du code éthique de l'enseignant.e•connaître et savoir se servir des documents TdT élaborés par le BTT (analyse contextuelle, Mind Map, rédaction de préparations/postanalyse, réflexions hebdomadaires, discussion des objectifs pour le développement professionnel…), voire du plan d'études de l'enseignement fondamental•progresser au niveau de la gérance du groupe classe et de la diversification des méthodes d'enseignement les mieux adaptées aux objectifs fixés.

Moyennant présentations par les titulaires, discussions et analyses (individuelle/dyade/groupe) communes des documents, les étudiant.e.s progressent au niveau de leur développement professionnel et personnel.

Bibliographie: •Documents TdT élaborés par le Bureau des Temps de Terrain•Mattes, W. (2011): Methoden für den Unterricht: Kompakte Übersichten für Lehrende und Lernende. Braunschweig u.a.: Westermann.•Meyer, H. (2011): Was ist ein guter Unterricht? Berlin: Cornelsen.•Règlement grand-ducal modifié du 11 août 2011 fixant le plan d'études pour les quatre cycles de l'enseignement fondamental.
Number of ECTS:

3

Course number:

F3_BA_FORMA_PEDA_7-5

Module(s):

Language education

Language:

FR, DE

Mandatory:

Yes

Am Ende dieses Kurses sollen die Studierenden: die Situation des Sprachenunterrichts im mehrsprachigen und mehrkulturellen Kontext der luxemburgischen Ecole fondamentale sowie  die aktuellen sprachenpolitischen Entwicklungen kennen;  Forschungsergebnisse, Unterrichtsentwicklungsprojekte und Methoden zur Förderung der mündlichen und schriftlichen              Sprachkompetenzen in den ersten Schuljahren der Ecole fondamentale kennen;   verschiedene Diskurstypen in der mündlichen und schriftlichen Sprache als soziale, situative und kontextualisierte Sprachpraktiken erkennen und unterscheiden können; die Beziehung und Verbindung zwischen Mündlichkeit und Schriftlichkeit bzw. zwischen "oracy" und "literacy" verstehen; die verschiedenen Stufen des Alphabetisierungsunterrichts sowie die didaktischen und pädagogischen Grundsätze zur Gestaltung spezifischer Lernsituationen und Aktivitäten für den Erwerb der Schriftsprache im Deutsch- und Französischunterricht (Lesen, Rechtschreibung, Grammatik, gesteuertes und freies Schreiben) kennen;  mündliche und schriftliche Kommunikationssituationen in der Kontinuität und Reziprozität mündlich – schriftlich mit Hilfe geeigneter multimodaler didaktischer Methoden planen können; die mündlichen und schriftlichen Kompetenzen der Lernenden beurteilen, reflektieren und evaluieren können.

Der Kurs steht in engem Zusammenhang mit dem Kurs BFP-142 und legt den Fokus auf die Förderung von mündlichen und schriftlichen Sprachkompetenzen bei jüngeren Schülerinnen und Schülern des Cycle 2. Thematisiert werden vor allem die Sprachlern- und -Erwerbsprozesse im mehrsprachigen Kontext der luxemburgischen Ecole fondamentale, in welcher zunächst der mündliche Spracherwerb in luxemburgischer Sprache sowie die "initiation à la langue française" im Vordergrund stehen, ab dem Cycle 2 dann der Schriftspracherwerb in der deutschen Sprache sowie die Förderung der mündlichen französischen Sprache. Zudem werden die aktuellen Entwicklungen in den staatlichen internationalen Schulen sowie in Pilotprojekten einbezogen, in welchen Deutsch bzw. Französisch (bzw. auch Englisch) die Alphabetisierungs- und Unterrichtssprachen sind. Spracherwerb und Sprachenlernen in der deutschen und französischen Sprache werden dabei in ihrer gesamten inter- und proaktiven kommunikativen Dimension gesehen. Eine Bandbreite von mündlichen und schriftlichen Praktiken, Forschungsergebnisse, Unterrichtsentwicklungsprojekte und Unterrichtsmethoden werden – unter Berücksichtigung der institutionellen Mehrsprachigkeit sowie der individuellen mehrsprachigen Sprachressourcen der Schülerinnen und Schüler – vorgestellt. Themenschwerpunkte des Seminars: From 'Meeschter' to Teacher-Researcher I – A personal trajectory in multilingual teaching and learning 1974-2023: imprimerie Freinet,  Schreibatelier (Gérard Gretsch)Frühes Sprachlernen Französisch (Christina Reissner)Mehrsprachigkeit – Vernetzung und Integration der Sprachen der Schüler und der Schulsprachen (Christina Reissner)From 'Meeschter' to Teacher-Researcher II – A personal trajectory in multilingual teaching and learning 1974-2023: TEO, iTEO, iTEO2,    Dem Yasmina seng Geschicht mat de Fairies (Gérard Gretsch)Alphabétisation en langue française (Laetitia Falk) Lesen und schreiben lernen und lehren: Zielsetzungen des Erstschreibunterrichts, Buchstabeneinführungen, praktische Hinweise für      den Deutschunterricht Klasse 1 und 2 (Stefanie Eckert)From 'Meeschter' to Teacher-Researcher III – A personal trajectory in multilingual teaching and learning 1974-2023: DECOLAP,            DECOPRIM, DECOTEC, BscE (Gérard Gretsch).

Bibliographie: Altarelli, Irène / Bentolila, Alain (2019). L'apprentissage de la lecture. Collection repères pédagogiques. Haarkötter, Hektor (2021). Notizzettel – Denken und Schreiben im 21. Jahrhundert. Frankfurt am Main, S. Fischer. Ortheil, Hanns-Josef (2023). Kunstmomente – Wie ich sehen lernte. München, btb Verlag. Pollard, Andrew et al. (2019). Reflective Teaching in Schools (5th Edition). London, Bloomsbury Academic.
Number of ECTS:

3

Course number:

F3_BA_FORMA_PEDA_7-6

Module(s):

Language education 2

Language:

FR, DE, LB

Mandatory:

No

Die Studierenden • wissen um die Bedeutung und Funktion von Lesen und Literatur im Zeitalter technologischer Neuerungen;• können literarische Bildung altersgerecht vermitteln;• können durch die schulischen Angebote die Lesemotivation bei Kindern wecken und entwickeln;• können die unterschiedlichen Voraussetzungen für das Lesen, Schreiben und Sprechen bei den Schüler*innen diagnostizieren und berücksichtigen;• können alters- und schülerangemessene Aktivitäten im Hinblick auf handlungs- und produktorientierten, kreativen Umgang mit Texten und Büchern entwickeln und durchführen;• können motivierende Lese-, Schreib- und Sprechlernsituationen entwickeln;• können differenzierte Lese-, Sprech- und Schreibaktivitäten gestalten, die sowohl den individuellen Bedürfnissen der Schüler*innen, den Lernprogrammen als auch den soziokulturellen Kontexten gerecht werden;• berücksichtigen den heterogenen, mehrsprachigen luxemburgischen Schulkontext bei der Planung, Durchführung und Reflexion von Lese-, Sprech- und Schreibaktivitäten;• reflektieren, wie sich mündliche und schriftliche Spracherwerbsprozesse durch digitale Medien verändern und welche Konsequenzen sich daraus für den Unterricht ergeben.

Aufbauend auf den Inhalten des Kurses BFP-141 beschäftigt sich dieser Kurs mit der Förderung von Mündlichkeit und Schriftlichkeit in den Sprachen Deutsch und Französisch in den Cycles 3 und 4 der Ecole fondamentale sowie in Klassen der «voie de préparation». Der Fokus liegt auf der Förderung von Mündlichkeit und Schriftlichkeit anhand von (mehrsprachiger) Kinder- und Jugendliteratur. Themenschwerpunkte des Seminars: 1. Entwicklung von Leseverstehen beim Umgang mit Texten2. Von den Klassikern der Kinder- und Jugendliteratur zur modernen KJL (Schwerpunkt deutsche Sprache)3. Förderung von Schreibkompetenzen, Schreiben mit Bildimpulsen4. Les réécritures/adaptations du conte: dimension ludique, créative et interculturelle de la langue française5. La littérature de jeunesse au service du vivre-ensemble dans les cycles 3 et 46. Les jeux de mots/de langage dans la littérature de jeunesse7. Lesebücher als Mittel der Förderung von Lesekompetenz, literarischer Bildung und Lesemotivation (Schwerpunkt Deutsch- und Luxemburgisch-Unterricht)

Bibliografie: •Günnewig, Heinz & Sahr, Romain (2010). Ich lese, also bin ich. In: Deutschunterricht im Lernzyklus 4. Lehrerhandreichung mit Zusatzübungen, Luxembourg: MEN, 15-34. •Hurrelmann, B. (1994). Leseförderung. Praxis Deutsch, 127/1994, 17-26. •Spinner, K. (2006). Lesekompetenz erwerben, Literatur erfahren: Grundlagen/Unterrichtsmodelle für die 1.-4. Klasse. Berlin: Cornelsen Scriptor •Spitta, Gudrun (1997). Schreibkonferenzen in Klasse 3 und 4 – Ein Weg vom spontanen Schreiben zum bewussten Verfassen von Texten. Lehrerbücherei Grundschule Neuenhagen: Cornelsen. 
Number of ECTS:

2

Course number:

BA_DROIT_FI_7-1

Module(s):

Learning and development

Language:

DE, FR, EN

Mandatory:

No

Nach Abschluss des Kurses sind die Studierenden in der Lage: Grundprinzipien, Konzepte, Gemeinsamkeiten bzw. Unterschiede der klassischen und aktuellen Lerntheorien zu beschreiben; menschliches Lernen in seiner Besonderheit zu verstehen; zu erörtern, wie Schulkinder (voneinander) lernen;  behandelte Konzepte an Beispielen aus dem schulischen Alltag anzuwenden; Lehr/Lernarrangements in einen lerntheoretischen Rahmen zu stellen.

Der Kurs bietet einen Überblick über das komplexe Themenfeld "Lernen in der Schule". Folgende lerntheoretischen Zugänge und Strömungen aus unterschiedlichen disziplinären sowie interdisziplinären Kontexten werden in der Vorlesung vorgestellt und diskutiert:behavioristischer Ansatzkognitivistischer Ansatzkonstruktivistische Ansätzeneurobiologische Ansätzesoziokonstruktivistische/soziokulturelle Ansätzeerziehungswissenschaftliche/pädagogische Ansätze

Bibliographie : Giordan, A. (2016). Apprendre ! Paris : Bélin Sunnen, P. (2011). Lernen – Ausführungen zum erziehungswissenschaftlichen Lernbegriff bei Gerold Scholz. In H. de Boer, H. Deckert-Peaceman & K. Westphal (Hg.), Irritationen –Befremdungen – Entgrenzungen (p. 191-215). Frankfurt am Main: Goethe Universität. Vosniadou, S. (2001). How children learn. Educational Practices Series, 7. Geneva: International Academy of Education, International Bureau of Education. Winkel, S., Petermann, F., & Petermann, U. (2006). Lernpsychologie. Paderborn: UTB. Die klausurrelevante Lektüre wird in der ersten Sitzung bekanntgegeben. 
Number of ECTS:

3

Course number:

F3_BA_FORMA_PEDA_7-1

Module(s):

Learning and development 2

Language:

DE

Mandatory:

No

Teil Kindheit: •In der Kindheitssoziologie sollen die Studierenden lernen, dass die Vorstellungen darüber, was ein Kind ausmacht, und die Erwartungen an das Wesen, das Verhalten und die Entwicklung des Kindes,•sowie die kindbezogenen Institutionen, die gesellschaftlichen Ordnungen und die generationalen Rollendefinitionen (Vater-Sohn, Mutter-Tochter, Lehrer- Schüler, Erzieher-Kind…)•von Gesellschaft zu Gesellschaft, von Kultur zu Kultur, und über die Zeit hinweg variieren!!!Teil Entwicklungspsychologie:•(Entwicklungs-) Psychologisches Fundament für angehende Lehrerinnen und Lehrer zur Verfügung stellen•Kenntnisse über wichtige individuelle Lernvoraussetzungen vermitteln•Prozesse wissenschaftlichen Erkenntnisgewinns und seiner Bedeutung für die Berufspraxis nachvollziehbar machenÜbergreifend:•Die verschiedenen disziplinären Beiträge sollen das eigenständige Denken und die professionelle Reflektion anregen

Teil Kindheit:Im Vorlesungsteil Kindheit (Prof. Willems) wird zunächst auf die Phänomenologie, die unterschiedlichen Erscheinungsformen und Bilder der Kindheit eingegangen, bevor dann in ideengeschichtlicher Perspektive die Entwicklung der Kindheitsvorstellungen seit dem Mittelalter analysiert werden. Es schliessen sich sozialgeschichtliche Perspektiven zum unterschiedlichen Aufwachsen von Kindern und ethnologische Perspektiven auf Kindheiten in einfachen Gesellschaften an. Der Abschluss bildet eine Vorlesung zur Institutionalisierung der Kindheit in der modernen GesellschaftTeil Entwicklungspsychologie:Im Vorlesungsteil Entwicklungspsychologie (Dr. Grund) werden zentrale Methoden, Theorien und Phänomene der Entwicklungspsychologie des Kindes- und Jugendalters besprochen, wobei der Schwerpunkt auf den Funktionsbereichen kognitive, soziale sowie motivationale und emotionale Entwicklung liegt.

Bibliografie: Teil Kindheit: Ariès, P., Hentig, H. V., & Neubaur, C. (1977). Geschichte der Kindheit. HanserBerg C. (2004): Kind/Kindheit. In: Benner, D. & Oelkers, J. (Hrsg.): Historisches Wörterbuch der Pädagogik. Weinheim und Basel: Beltz 2004, S. 497-517De Mause, L. (1980): Hört ihr die Kinder weinen: Eine psychogenetische Geschichte der Kindheit. Berlin: Suhrkamp. FEND, H.: Sozialgeschichte des Aufwachsens. Frankfurt/M. 1988Hurrelmann, K. & Quenzel, G. (2012): Lebensphase Jugend: Eine Einführung in die sozialwissenschaftliche Jugendforschung.Teil Entwicklungspsychologie:Fromm, M. (2017). Lernen und Lehren: Psychologische Grundlagen für Lehramtsstudierende. Waxmann.Imhoff, M. (2013). Psychologie für Lehramtsstudierende. Springer.Lohaus, A. & Vierhaus, M. (2015). Entwicklungspsychologie des Kindes- und Jugendalters für Bachelor. Springer. [auch online über Bibliothek verfügbar]Pinquart, M., Schwarzer, G. & Zimmermann, P. (2019). Entwicklungspsychologie – Kindes- und Jugendalter. Hogrefe.Wilkening, F., Freund, A. M. Freund & Martin, M. (2013). Entwicklungspsychologie Kompakt. [online verfügbar]Wisniewski, B. (2019). Psychologie für die Lehrerbildung. Klinkhardt/UTB. (Kap. 2) [online verfügbar]
Number of ECTS:

3

Course number:

F3_BA_FORMA_PEDA_7-7

Module(s):

Mathematics education

Language:

LB, DE, FR

Mandatory:

No

Die Studierenden sind vertraut mit den fachlichen und den fachdidaktischen Konzepten rund um die natürlichen Zahlen, die Brüche und Dezimalen, die Stochastik sowie die Geometrie und die Maßzahlen.

Im Kompetenzfeld «Zahlen und Operationen» werden die Begriffe Zahlvorstellungen, Operationsvorstellungen, Schnelles Kopfrechnen, Halbschriftliches Rechnen, Schriftliches Rechnen und Brüche und Dezimalzahlen, im Kompetenzfeld «Daten, Häufigkeit, Wahrscheinlichkeit» wird der Begriff Wahrscheinlichkeit, im Kompetenzfeld «Raum und Form» werden die Begriffe Raumvorstellung und Symmetrie und im Kompetenzfeld «Größen und Messen» werden die Begriffe Größenvorstellung und Sachsituationen thematisiert. Sie werden anschliessend aktiv anhand von didaktischem Material von den Studierenden selbst erlebt und in Bezug zu den inhaltsbezogenen und den prozessbezogenen Kompetenzen gesetzt.

Bibliographie: Selter, C., & Zannetin, E. (2021). Mathematik unterrichten in der Grundschule: Inhalte – Leitideen – Beispiele (3. Aufl.). Friedrich          Verlag. Kreis, Y. (2005). Eignet sich die semi-konkrete Darstellungsform Pfeilsprache als nonverbale Kommunikationsmöglichkeit im aktiv-entdeckenden Mathematikunterricht? Ministère de l'Éducation nationale et de la Formation professionnelle. Kreis, Y. (2012). Entdeckendes Lernen im Mathematikunterricht der Grundschule: Natürliche Zahlen (3. Aufl.). Universität Luxemburg. Kreis, Y. (2007). Entdeckendes Lernen im Mathematikunterricht der Grundschule: Brüche und Dezimalzahlen (2. Aufl.). Universität Luxemburg. Kreis, Y. (2011). Entdeckendes Lernen im Mathematikunterricht der Grundschule: Geometrie (2. Aufl.). Universität Luxemburg.
Number of ECTS:

2

Course number:

F3_BA_FORMA_PEDA_7-4

Module(s):

Researching in schools

Language:

LB, EN, FR

Mandatory:

No

A la fin du cours, les étudiants seront capables de:  •savoir différencier différentes orientations théoriques (recherche de type qualitatif et quantitatif, méthode expérimentale, recherche-action, etc.) et avoir acquis les bases théoriques et conceptuelles respectives ; •savoir chercher et sélectionner de la littérature scientifique de référence, savoir la lire de façon critique et savoir choisir les ouvrages thématiques et méthodologiques les plus pertinents pour leur recherche afin de les utiliser dans la rédaction scientifique (cf. compétences de lecture et d'écriture scientifique); •connaître les critères pour développer des outils de collecte de données (observation, interview) et pouvoir (co-)construire l'outil de collecte de données pour la recherche qualitative appliquée en éducation ;•collecter des données qualitatives et les analyser (triangulation) ; •comprendre l'utilité des méthodes de recherches appliquées en sciences sociales pour la profession de l'enseignant.

Grâce aux 10 séminaires et aux travaux en groupe et en autonomie, les étudiants apprendront à effectuer un travail de recherche bibliographique sur la base de sources scientifiques primaires, empiriques et revus par des pairs leur permettant de répondre à une question de recherche prédéfinie et à co-écrire un texte scientifique présentant les connaissances scientifiques qu'ils auront extraites de leurs lectures. Afin de favoriser le développement des compétences de lecture scientifique, des « ateliers de lectures accompagnées d'articles scientifiques » seront co-organisés et autogérés. Les étudiants apprendront à collecter des données et à les analyser sur la base d'outils d'analyses pertinents auto-construits. Par la suite, ils apprendront à trianguler les données issues de différentes méthodes de collecte afin de produire du nouveau savoir (evidence based knowledge).

Bibliographie: •Bohl, T. (2008). Wissenschaftliches Arbeiten im Studium der Pädagogik (3., überarbeitete Auflage). Landsberg: Beltz.•Cohen, L., Manion, l., & Morrison, K. (2018). Research Methods in Education. Oxon: Routledge.•Esselsborn-Krumbiegel, H. (2002). Von der Idee zum Text Eine Anleitung zum wissenschaftlichen Schreiben. Paderborn: Schöningh. •Fortin, M.-F. (2010). Fondements et étapes du processus de recherche : Méthodes quantitatives et qualitatives. Montréal: Chenelière Education. •Franke, F., Klein, A., & Schüller-Zwierlein, A. (2010). Schlüsselkompetenzen: Literatur recherchieren in Bibliotheken und Internet. Stuttgart: Metzler.•Gauthier, B. (1998). Recherche sociale : de la problématique à la collecte des données. Sainte-Foy : Presses de l'Université du Québec.•Kopp, J. & Lois, D. (2012). Sozialwissenschaftliche Datenanalyse. Eine Einführung. Heidelberg: Springer-Verlag. •Kornmeier, M. (2011). Wissenschaftlich schreiben leicht gemacht. Bern: Haupt. •Paillé, P., Mucchielli, A. (2012). L'analyse qualitative en sciences humaines et sociales. Paris : Armand Collin. •Phye, G. D., Robinson, D. H., & Levin, J. (Eds.). (2005). Empirical methods for evaluating educational interventions. San Diego: Elsevier Academic Press. 
Number of ECTS:

3

Course number:

F3_BA_FORMA_PEDA_7-2

Module(s):

Teaching and schooling

Language:

FR, LB

Mandatory:

No

Amener les étudiants à comprendre en quoi l'enseignement doit rompre avec « l'indifférence aux différences » (Perrenoud, 1992). La gestion de l'hétérogénéité et la différenciation pédagogique en classe:  Des profils d'apprenants différents. Les représentations des enseignant(e)s. Des outils au service de la différenciation.

Trois aspects différents seront pris en considération à travers les 6 séminaires :• Qu'est-ce que différencier ?Emergence des représentations ;Appropriation conceptuelle.• Pourquoi différencier ?L'hétérogénéité des apprenants : quelles sources possibles ?Des activités métacognitives susceptibles d'aider à la gestion de l'hétérogénéité.Le point de vue des enfants.La différenciation à travers les produits, les contenus, les processus et les productions.• Comment différencier ?La différenciation dans les documents officiels.Présentation commentée et interactive de la grille « aide pour la préparation d'une activité d'apprentissage » ;Réflexion sur les compétences et les objectifs d'apprentissage (à travers le plan d'études).Analyse de séquences vidéo.Analyse et construction de préparations d'activités incluant des voies de différenciation.

Bibliographie: •Bèche, E. (2010). Chapitre 5 : Organisation d'une séquence d'apprentissage différenciée, [En ligne], http://bechemma.blogspot.be/2010/10/chapitre-5-organisation-dune-sequence.html (téléchargé en octobre 2012).•Caron, J. (1994 – 1997). Quand revient septembre, volumes 1 et 2. Montréal : Les Editions de la Chenelière.•Caron, J. (2003). Apprivoiser les différences, Montréal : Les Éditions de La Chenelière. •Caron, J. (2008). Différencier au quotidien : cadre d'expérimentation avec points de repère et outils-support. Montréal : Les Editions de la Chenelière. •Guyot-Séchet, Y. & Coupel, J-L (2012). Des situations pour apprendre. Différencier pour faire réussir les élèves (CP-CE1). Paris : Retz.•Jobin, V & Clermont G. (2008). Nature de la pédagogie différenciée et analyse des recherches portant sur l'efficacité de cette pratique pédagogique. Brock Education Journal, 1(18), 34-45. •Maulini, O. (2015). La pédagogie différenciée et ses pièges : comment les déjouer ? Site de l'Université de Genève, [En ligne], http://www.unige.ch/fapse/SSE/teachers/maulini/publ-1502.pdf (page consultée en février 2015). •Przesmycki, H (1991). Pédagogie différenciée. Paris : Hachette Education.•Tardif, N. (2005). La pédagogie différenciée au service de l'apprentissage, Vie Pédagogique, 134, 21-24.•Tomlinson, C. A. (2014). Differentiated instruction. In J. A. Plucker & C. M. Callahan (Eds.), Critical issues and practices in gifted education: What the research says (pp. 197–210). Prufrock Press Inc..•Tomlinson, C. A. (2017). How to differentiate instruction in academically diverse classrooms. 3rd Edition. Alexandria, Virginia, ASCD. •Tomlison, C. A. (2010). Vivre la différenciation en classe. Montréal : Les Éditions de La Chenelière. 
Number of ECTS:

3

Course number:

F3_BA_FORMA_PEDA_7-3

Module(s):

Teaching and schooling 2

Language:

DE, EN, LB

Mandatory:

No

On successful completion of this module, students should be able to:  •define and discuss the implications of the digital revolution and the knowledge society on learning, teaching, educating and schooling; •define and discuss the mutual relations between technological and socio-cultural evolutions; •define and discuss national and international "digital education" policies, standards (21st century skills, media & information literacy, digital         literacy), frameworks and strategies; •define theories, models and strategies of technology-enriched learning and teaching environments; •define methods and practices of technology-enriched learning and teaching environments; •define educational technology tools and their instructional functions.

In this course, students will individually and collaboratively explore the topic of education in the digital age, namely (1) the impact of the digital revolution on knowledge, learning, teaching and schooling; (2) the need to develop new digital literacies and (3) digital-age teaching methods and digital media and technologies for teaching.

Bibliographie: Collins, A., & Halverson, R. (2009). Rethinking education in the age of technology: The digital revolution and schooling in America. New York:            Teachers College Press.  Dominé, G. (2014). Les TICE en classe, mode d'emploi. Issy-les-Moulineaux: ESF Editeur.  Newby, T., J., Stepich, D. A., Lehman, J., D., Russel, J., D., & Ottenbreit-Leftwich, A. (2011). Educational Technology for Teaching and    Learning (4th Edition). Boston: Pearson.  Petko, D. (2014). Einführung in die Mediendidaktik: Lehren und Lernen mit digitalen Medien. Weinheim: Beltz Verlag.  Roblyer, M.,D. & Doering, A.,H. (2012). Integrating Educational Technology into Teaching (6th Edition). Boston: Allyn & Bacon.  Smaldino, S., E., Lowther, D. L., & Russel, J., D. (2008). Instructional Technology and Media for Learning (9th Edition). New Jersey: Pearson.
Number of ECTS:

3

Course number:

F3_BA_FORMA_PEDA_7-8

Module(s):

Values education

Language:

LB, FR, DE

Mandatory:

No

The participants:  know the general objectives, the framework curriculum and the subject areas of teaching; know the curriculum for the elementary school sector; know exemplary contents for the VieSo lessons; demonstrate knowledge and understanding of various philosophical and theoretical underpinnings of teaching Values Education; demonstrate understanding how psychological, moral, spiritual, socio-cultural shape human values; show reflective skills in applying strong moral and ethical principles in their decisions and actions as a values education teacher; are able to make relevant choices; are able to show young people the importance of searching for meaning and finding ways to build their own, shared lifestyle; are able to support young people in the development of their freedom/autonomy; are aware of the ethical responsibility involved in teaching this course;know how to develop one's own ethics and outlook on life.

Psychological, sociological, pedagogical and philosophical aspects of transmission and accompaniment; construction of an ethical position and a reflective relationship with life;Open up to children's questions (ethical, philosophical, existential) (dilemmas) in challenging social situations;Civic empowerment through speaking out, class councils and children's parliaments; dealing with power, ideology and extremism (manipulation, indoctrination, propaganda); raising awareness of young people's social and political responsibility for life in society and in relation to the globe ( Medienpädagogik & Medienkritik & Medienkompetenz).Prevention of symbolic and physical violence using non-violent communication methods, problem-solving methods, anti-mobbing program methods, mindfulness – relaxation – meditation ("Mindfulness") methods, methods against racism, xenophobia, homophobia, anti-Semitism, Holocaust denial, revisionism (cf. social skills, cooperation, social cohesion and justice, living together, social peace);Conflict management and daily problem-solving: positioning, commitment, distance/neutrality, support, transmission, learning and co-construction, "Forschendes Lernen", individualising and differentiating towards respect for the human dignity of each player and the collective within the school system;Get to know the Plan d'Etudes, make important choices concerning the objectives and learning outcomes; Get acquainted with the current textbooks proposed by the Luxembourg Ministry;Using the right teaching method to facilitate the students' access to the topics and to make learning interesting through a variety of methods;Excursions or visits can be organised.

Bibliographie: Non-exhaustive extract from the bibliographical list: Bailey, R. (2014). Teaching values and citizenship across the curriculum: Educating children for the world. London: Routledge. Cairns, J., Gardner, R., & Lawton, D. (2013). Education for values: Morals, ethics and citizenship in contemporary teaching. London: Routledge. Chirouter E. (2011): Aborder la philosophie en classe ä partir d'albums de jeunesse, Paris: Hachette Education Freakley,M., Burgh,G. & Tilt, L. (2008). Values education in schools: A Resource book for student inquiry. Victoria: Camberwell. Hart, S. (1971). Axiology–Theory of values. Philosophy and phenomenological research, 32(1), 29-41. doi:10.2307/2105883 Le Gal, J., (2008). Les droits de l'enfant à l'école : Pour une éducation à la citoyenneté. Bruxelles: De Boeck.  Leleux, C. (2010). Pour une didactique de l'éthique et de la citoyenneté : Développer le sens moral et l'esprit critique des adolescents. Bruxelles: De Boeck.  Martens, E. (2009). Methodik des Ethik- und Philosophieunterrichts: Philosophieren als elementare Kulturtechnik. Hannover: Siebert. Menje (2009), le plan d'études, Imprimerie centrale : Luxembourg. Oberthür, R. (2009): Das Buch der Symbole: Auf Entdeckungsreise durch die Welt der Religion. München. Kösel-Verlag. Pfeifer, V. (2008). Didaktik des Ethikunterrichts: Bausteine einer integrativen Wertevermittlung. Stuttgart: Kohlhammer. Rebollo, M. (2000). Moral education in the school. Manila: UST Publishing House. Schroeder, M. (2016). Value theory. In The Stanford encyclopedia of philosophy. Retrieved from https://plato.stanford.edu/archives/fall2016/entries/value-theory/. Tomar, B. (2014). Axiology in teacher education: Implementation and challenges. Journal of Research & Method in Education, 4(2), 51-54. Torkler R., (2020), Fachlichkeit und Fachdidaktik, Beiträge zur Lehrerausbildung im Fach Ethik/Philisophie, Springer Verlag GmbH, J.B. Metzler Stuttgart.