Outreach
Partner for schools and the public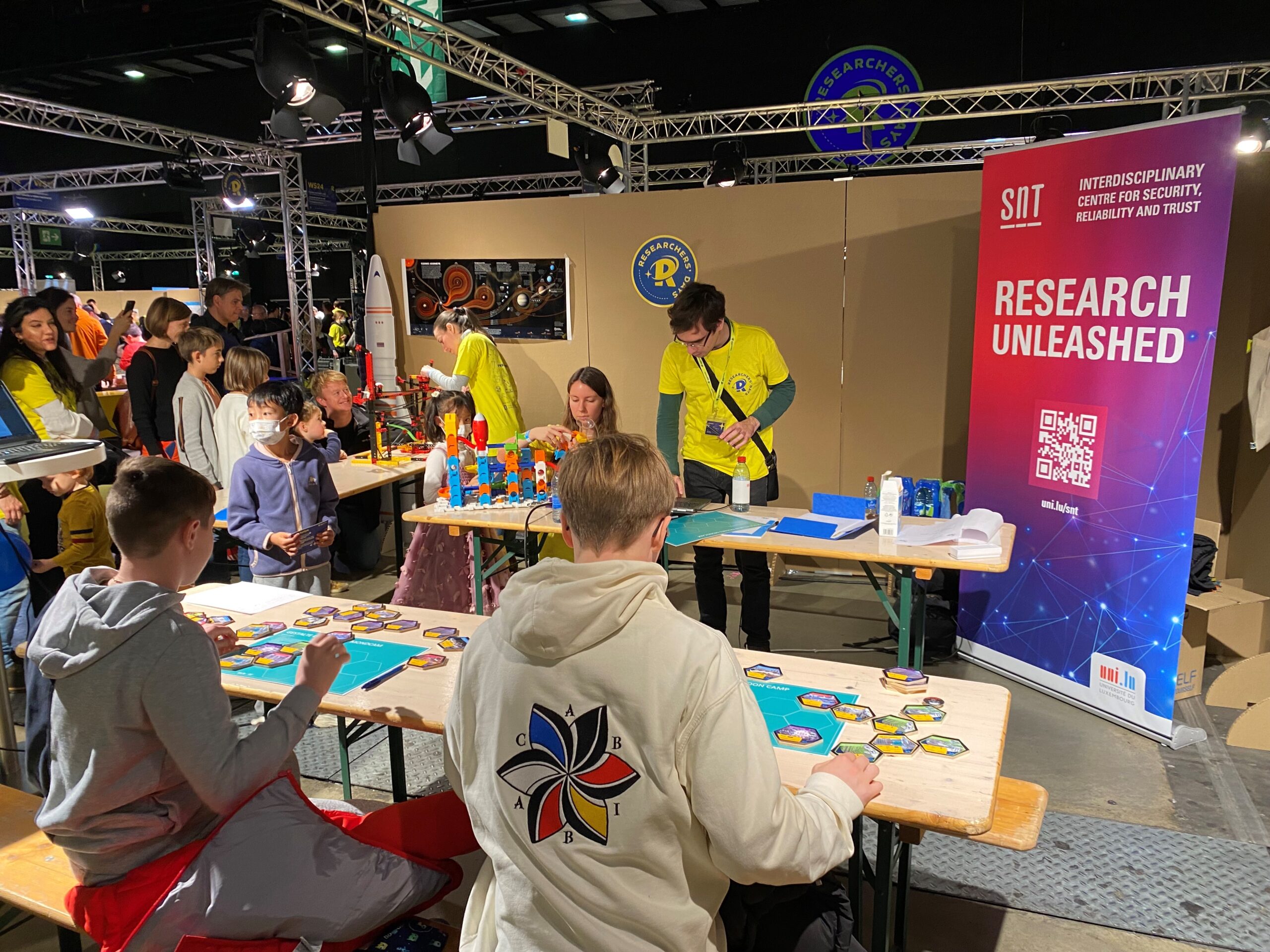 To add value to society and tackle emerging societal challenges, the University seeks to reach out to external audiences and transfer knowledge.
Various activities have been developed over the years to generate interest in science and research among children, secondary school students, potential future students, school teachers and the general public. Outreach activities also help to promote academic culture in Luxembourg and initiate and drive societal debates by leveraging scientific expertise.
Current initiatives
Scienteens Lab

The Scienteens Lab founded in 2013 as the first research lab for secondary school students in Luxembourg.

SciTeach Centre

The SciTeach Centre, a resource centre created in 2016 to help primary school teachers design stimulating science lessons to stir the curiosity of young pupils.

Doctoral Education in Science Communication (DESCOM)

DESCOM is an educational project in science communication launched by the FSTM to encourage interactions between academia and the public by training doctoral candidates in science communication

Consumer Law Clinic

A pioneer in Europe, the Consumer Law Clinic of the University of Luxembourg is the first European clinic exclusively dedicated to consumer law that is open to the public.