Temps de Terrain (TDT): putting theory into practice
During their studies, students will have to complete internships in the four different cycles of the fundamental school (cycle 1, cycle
2, cycle 3 and cycle 4).
In the third or fourth year of their studies, during the specialisation phase, students will have to opt for an internship in one of the
following areas:
international school (IE),
students with special or specific educational needs (EBS),
general secondary education preparation track (VP).
From the first semester on, students observe learning activities and teaching practices and participate in the preparation and
implementation of classroom activities. Over the course of the study programme, students acquire the skills to plan and prepare
their own lessons and teach independently. This is done during most internships by forming a dyad with another student, but also
through intensive consultation with their internship instructor.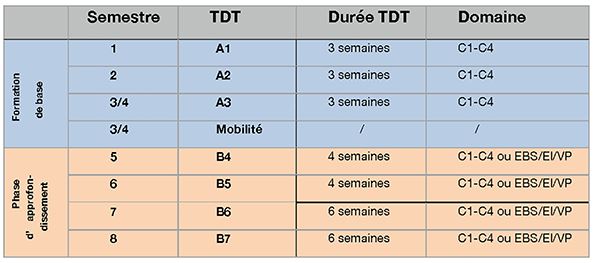 Portfolio
The Bachelor en Sciences de l'Éducation aims to train teaching professionals for the fundamental schools. From the very beginning on, students are confronted with complex and problematic situations.
Students are made aware at a very early stage that the teaching profession is ever evolving and changing. They will have to be able to adapt and develop a certain number of skills to be able to deal with complex situations.
Therefore, the Bachelor en Sciences de l'Éducation has opted for the implementation of a professional development portfolio. The portfolio is the preferred method within the Bachelor's programme for developing a high quality reflective practice, helping future teachers to act and reflect and offer appropriate responses.