Our Research
The Department's research projects range from large multinational consortia (e.g. Horizon Europe) over bi-national projects to domestically funded ventures. They receive funding from the European Commission, international networks, national funding agencies, foundations, ministries, municipalities, or civil society organisations. PostDoctoral and Doctoral Training is an inherent part of most endeavours, as is the collaborative dialogue with societal stakeholders.
Discover more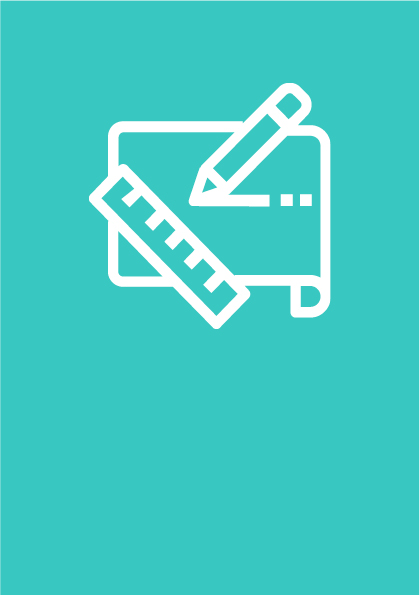 Some of our projects
Prof Christian Schulz, Elena Ashley Emrick-Schmitz, Dr Sabine Dörry (LISER), Nicolas Hercelin (LISER)

Luxembourg Institute of Socio-Economic Research – LISER

The AltFin research project seeks to better understand regional economic development at the interface of alternative economy approaches, here circular economy (CE), and sustainable finance, in order to comprehend mechanisms that will guide regional transitions towards sustainable development. Fundamentally, transitions as directed, yet open-ended, social processes require institutions to adapt and change. Thus, AltFin scrutinises in particular regional institutions in the three neighbouring countries France, Germany and Luxembourg, where national and regional initiatives have started to support CE endeavours.
CE is indeed a prominent example of broader alternative economy approaches with particular long-term- financing needs. At the same time, powerful financial firms, mainly embedded in international financial centres (IFCs) to serve global circuits of capital, have started to shift parts of their business towards sustainable finance. For example, large investment funds seek to invest in projects and assets that not only generate financial returns but also ecological and/or social benefits (impact investing). CE is an area that potentially matches these investment criteria, but, so far, the majority of financial firms anchored in IFCs invest much more on a global than on a national/regional level. Further, finance is a powerful player and may promote change in a different direction than that intended by CE agents.
Prof Markus Hesse; Dr Thomas Sigler; Dr Maedhbh Nic Lochlainn; Dr Sabine Dörry (LISER), Brian Longobardi (LISER); Prof Susanne Heeg (Goethe University of Frankfurt am Main); Prof Martin Sokol (Trinity College, Dublin)

Luxembourg Institute of Socio-Economic Research – LISER; Goethe University Frankfurt/Main, Germany; Trinity College Dublin, Ireland

FINCITY is a multidisciplinary research project that seeks to discuss the future of financial market places (such as Luxembourg City) in the light of current socioeconomic events, most notably the decision of the UK to leave the European Union (Brexit) and also the implications of the COVID-19 Pandemic. There is some indication that these two events or developments have contrasting implications for the centres of the services industries in general and financial market places in particular: changes associated to Brexit have made corporations to leave London, UK, and to re-locate to other financial centres such as Amsterdam, Netherlands; Praris, France; Frankfurt, Germany; or Luxembourg. The COVID-19 Pandemic has shed some light on the crowding of people (workforce, population) which is considered critical for the spread of infections; also, measures undertaken in order to stop the disease from spreading further may hinder the free flow of people or workforce, which seems essential for these services capitals. The project takes these recent developments as a starting point and aims at exploring its short and longterm
implications for the financial centres. As a result, the more general pathways of urban development will be studied as
well. We propose to explore these processes through the analytical lens of land markets (property), as we guess this is one of the most useful indicators not only for assessing the sectors' demand for 'space' (most notably office floorspace, associated buildings, districts), but also for identifying its impact on concurring sectors such as housing (in particular), and thus on urban policies in more general terms. For conducting field research, we have selected the cities of Dublin, Ireland, Frankfurt/Main, Germany, and Luxembourg City — all three have in common that their economies are dominated by the sectors above, while they are of comparable size (small or mid-range metropolises) and facing similar challenges as of housing, mobility and urban development.
European Union Agency for Fundamental Rights

Prof Birte Nienaber; Dr Volha Vysotskaya; Joao Vasconcelos; Jutta Bissinger; Constance Jacquemot

Since November 2018 the University of Luxembourg, the department of Geography and Spatial Planning has been the FRANET National Focal Point (NFP) in Luxembourg for the European Union Agency of Fundamental Rights (FRA). As the NFP, the University of Luxembourg produces various reports on the fundamental rights situation in Luxembourg, touching upon various topics, thereby assisting FRA in monitoring the protection of fundamental rights in the country. The mandate covers several topics, among others, access to justice; asylum, migration & borders; hate crime; information society, privacy, and data protection; LGBTIQ+; people with disabilities, and racism & related intolerances.

FRANET-LU prepares periodic reports that include annual reporting (for year 2022, 2021 , 2020) on fundamental rights in the country, an update of the anti-muslim hatred database, an update of the theme Surveillance by intelligence services: fundamental rights safeguards and remedies and other.

FRANET -LU produces thematic reports that include various topics, ranging from:

• Social fieldwork report on the application of procedural safeguards of requested persons under the European Arrest Warrant;

• Thematic report on Anti-racism in policing in Luxembourg;

• Thematic report on Training labour inspectors on the protective elements of the Employers Sanction Directive and other.

FRANET-LU has produced bulletin reports that outline:

• the ad-hoc reporting regarding emergency matters, particularly in the context of recent events, such as Covid-19 pandemics (Bulletin 1 and Country Report (February – March 2020) Bulletin 2 and Country Report (April – May 2020) Bulletin 3 and Country Report (May – June 2020) Bulletin 4 and Country Report (June – July 2020));

• and war in Ukraine (August 2022).
Prof. Dr. Florian Hertweck; Prof. Dr. Markus Miessen; Dr. Marija Marić; Dr. David Peleman; Dr. César Reyes Nájera; Francelle Cane; Caroline Faber; Céline Zimmer; Philippe Schmit; Beatriz Klettner Soler; Gustav Nielsen; Melsida Babayan; Siranuysh Martirosyan

The Turbine Hall in Belval, which in reality consists of two interconnected halls, is the last vacant building on site that both bears witness to the history of the former industrial site and opens up the potential to go beyond the overformalisation of Belval and to enable a truly civil use generating self-empowerment and co-creation. Thus, our investigation explores the architectural, programmatic, and urbanistic possibilities for transforming the hall into a civic hub that enables interaction between cultural, social and scientific activities on the one hand and civil society on the other. Four architectural scenarios are analysed for their technical feasibility and each of them tested through two programmatic scenarios. Finally, the study proposes a process design from the type of competition to the involvement of the public and communities to community governance. The study will be handed over to the Ministry of Culture on 15 February 2023.
Institute for Advanced Studies (IAS)

Prof Catherine Jones; Prof Philip Dale, 2 doctoral candidates

Future renewable energy systems will noticeably change the appearance of our land and cityscapes. There will be a massive shift from predominantly invisible fossil fuel production infrastructures, which currently takes up ∼0.3% of land surface, to a photovoltaic (PV) and wind infrastructure accounting for ∼3 to 6% of land area in Luxembourg, Belgium and the Netherlands small to medium-sized countries. These land-use changes present new challenges and are often met with adverse public discourse, related to visual, social and environmental impacts entwined with the social-cultural values citizens attach to places.

Our project will provide a framework for understanding how the renewable energy transition could be better accepted and what factors will improve the likelihood of acceptance. Our hypothesis states that PV panels that fit with the look and feel of the local land/cityscapes will improve social acceptance, but this bring about challenges of:

(1) how to develop coloured patterned PV panels that are camouflaged within their surroundings and yet maintain their energy yield ;
(2); how to involve community stakeholders in the design of new energy environments within the preconditional boundaries required to generate a certain amount of energy in different neighbourhoods.

To test our hypothesis, we propose to investigate

(1) how to fabricate colour images with different resolutions using liquid crystals on PV panels with negligible performance loss and
(2) to evaluate the scaled-up results directly with stakeholders and citizens. We will build geospatial models for different options of PV installations at the neighbourhood scale, which will be evaluated via city models / augmented reality technology with citizens and stakeholders (researchers, energy sector representatives, housing and development decision makers, local planners) within our SolarZukunft Living Lab.

Whilst using an embedded place-based theory with a social acceptance evaluation framework we will assess which PV scenarios are preferred and how they could be spatially distributed in a neighbourhood to reach a specific level of energy yield. From our results, we will be able to inform spatial planning processes on the visual and social impact of the renewable energy transition and support community visioning for the future.

Our research will give scientists, decision-makers and citizens a head start on understanding what the social, environmental and economic impacts on our urban and rural landscapes will be in a distributed PV energy transition. Current research fails to define specific energy yields for a neighbourhood and then evaluate the visual and social impact of assorted colours, designs and patterns of PV distribution, in relation to social acceptance and feed this back to PV scientists.

Consequently, we will contribute a new tool and knowledge on the relationship between place attachment, the visual impact of solar energy transitions and the emerging solar energy landscapes.