About us
Disciplinary excellence and bold boundary-spanning inter-disciplinary research, innovative teaching and ambitious partnering with industry leaders form the very core of DEM's tradition and ambition.
Activity Report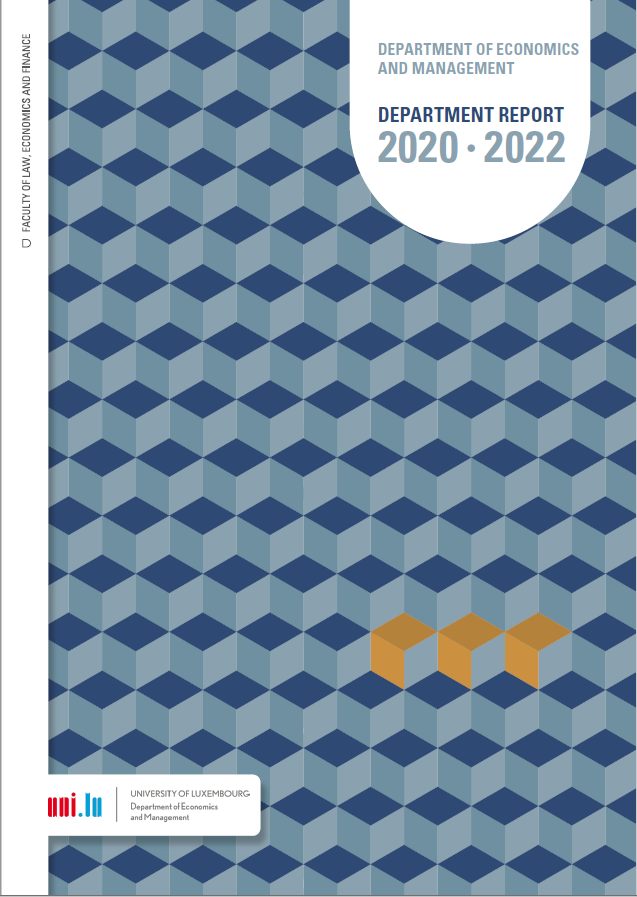 DEM Facts and Figures
3 Doctoral training units

2 Externally funded chairs
Studying at DEM
Begin or continue your education with us
We offer a wide range of programmes including two Bachelors, six Masters and a doctoral school. We benefit from an extensive network of international academic partnerships.

At the undergraduate level, the Bachelor degree in Management is primarily geared at employability, training students into principled thinking while exposing them to numerous professional applications and opportunities. The Bachelor degree in Economics provides comprehensive foundational education to students who wish to pursue their studies at the Master level.

At the graduate level, the MSc in Finance and Economics seeks to educate students who wish to attain senior management positions in the financial, banking or insurance sectors and who need solid and state-of-the-art education in economics and finance, while the MSc in Quantitative Economics and Finance is a springboard to the Doctoral School, which provides cutting-edge research training.
Regarding business education, the department hosts a Master programme in Entrepreneurship and Innovation, which welcomes a large variety of students with backgrounds in business disciplines, as well as the humanities and social sciences. The programme benefits from the strong support and involvement of the Luxembourg Chamber of Commerce. The department is also home to the Master programme in Accounting and Audit, which offers in-depth knowledge of all specialist areas that are relevant to the fields of accounting and auditing, combining sound academic principles with practical relevance, problem-solving skills and job market training. Last but not least, the Department's Center for Logistics (LCL) organises a one-year Master programme in Logistics and Supply Chain Management with the support of MIT, whose integration into the business community is remarkable.
People
The Department of Economics and Managment brings together a talented group of professors and academic researchers with broad research interests, publishing their research regularly in top journals and reviews.
People in numbers
31

Doctoral and postdoctoral researchers