Learning, teaching and
experimenting
Teaching is a key part of the work of researchers at the C²DH. Whether in the field of contemporary, public or digital history, they aim to provide training that combines the development of advanced knowledge and skills with a multidisciplinary and digital approach to history. The centre's teaching and knowledge transfer activities also build on the thinkering philosophy. The centre aims to be a place of fearless learning where students and young researchers have the opportunity to experiment and explore new paths in a secure academic environment.
Ranke.2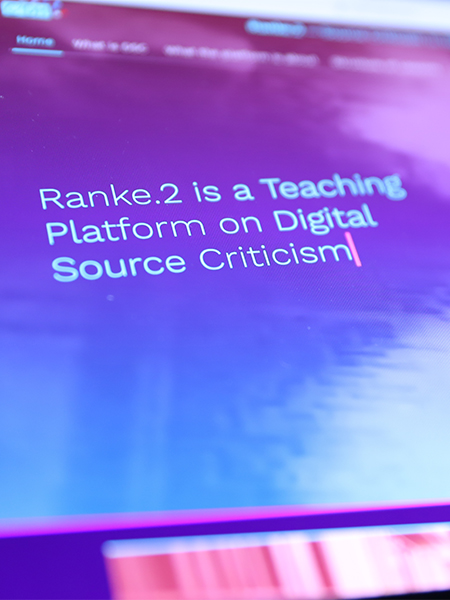 Embracing new challenges in doctoral research
Trading zone initiative
Learning from each other
The C²DH Trading Zone Initiative on Training provides a creative framework for dialogue and in-house training in line with the C²DH's long-term strategy to co-design and operate a global open-science platform for digital history. In line with the University's goal to promote digital literacy among students and staff, the Trading Zone Initiative on Training allows computer scientists, data scientists, historians, archivists and web designers to share their expertise within the C²DH and to organise demand-driven training for different levels of expertise and knowledge.