Innovation at SnT
Our researchers regularly develop exciting new solutions for real-world challenges; since 2009, they have created five spin-offs. To support our aspiring entrepreneurs, we launched an Acceleration Programme to offer them entrepreneurial training, and develop their ideas into viable businesses. Its mission is to encourage our scientists to pursue the commercialisation of their innovative products.
Discover the
Finnovation Hub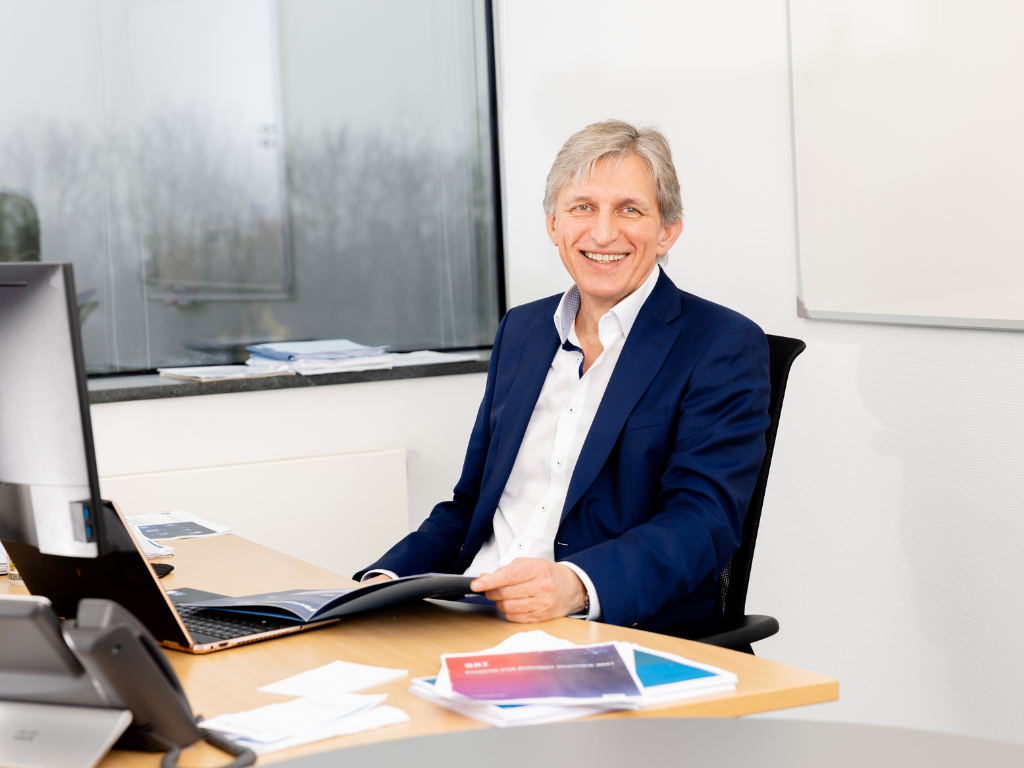 SnT Acceleration Programme
From Idea to Launch
Our Acceleration Programme provides researchers with a dedicated business team to mentor them from idea to launch. Our specialised experts perform feasibility checks, identify business advisors, and guide scientists to set up their business in progressive steps. We also involve industry advisors to provide feedback at an early stage, and offer support in applying for relevant funding.
By following the programme, researchers receive structured support and guidance in the crucial steps of setting up a business, such as market research, risk assessment, and the creation of a business plan. This gives researchers the opportunity to develop the skill set they need, as entrepreneurs, to launch sustainable businesses.
Technology Readiness Level
All our research projects follow a specific technology readiness level scale, developed to guide our teams through the project's progressive development.

In line with our commitment to driving innovation in real-world scenarios, our technology readiness scale focuses on early-state validation in a real environment, followed by a prototype demonstration and its agile deployment in the partner's environment.
This approach favours iteration, allowing teams to quickly spot and overcome obstacles to reach full operational capabilities before the end of the project.

Our Spin-Offs
We invest in our talent to foster their success.
Our research centre is committed to supporting the local economy by fuelling an innovative business climate. As our researchers work today to solve the challenges of tomorrow, they regularly develop exciting new solutions for real-world scenarios.
This is the era of ICT, a sector in which innovations have the power to create entirely new markets. As the University's ICT research centre, it is our mission to help these ideas become a reality by helping our scientists translate them into sustainable businesses.
Today, our spin-offs are success stories that we are proud to share.
Motion-S

Founded in 2014, Motion-S creates solutions that objectively assess risk for accidents, offering detailed fleet analytics. The company allows insurance companies to adjust their pricing based on the driver's behaviour – ultimately offering an incentive to help improve driving skills.

DataThings

Founded in 2017 by Thomas Hartmann, a researcher in the SerVal group, DataThings develops intelligent software systems to transform data into actionable and valuable insights. Applicable to a variety of sectors, its solutions aim to support companies in taking the best operational decisions.

Databourg

Founded in 2017, Databourg offers environmental monitoring using satellite networks. The company's mission is to provide the best rainfall intelligence to business and institutional users, and to be recognised as "The Rain Company".

LuxAI

Founded in 2016, LuxAI designs intuitive and smart social robots for everyone. Among its products, QTrobot, a visually appealing, talking robot, offers an innovative approach to therapy for children with autism.

Black Swan LUX

Founded in 2015, the company designs real-time monitoring and alerting solutions based on sensor data from wearable devices and external sources. Black Swan LUX has experience conceiving machine learning-based solutions.