My Big Idea
My Big Idea is a competition that encourages you to bring your unique business ideas to fruition and take them to the next level with the possibility to access Ideation Camp later the same semester.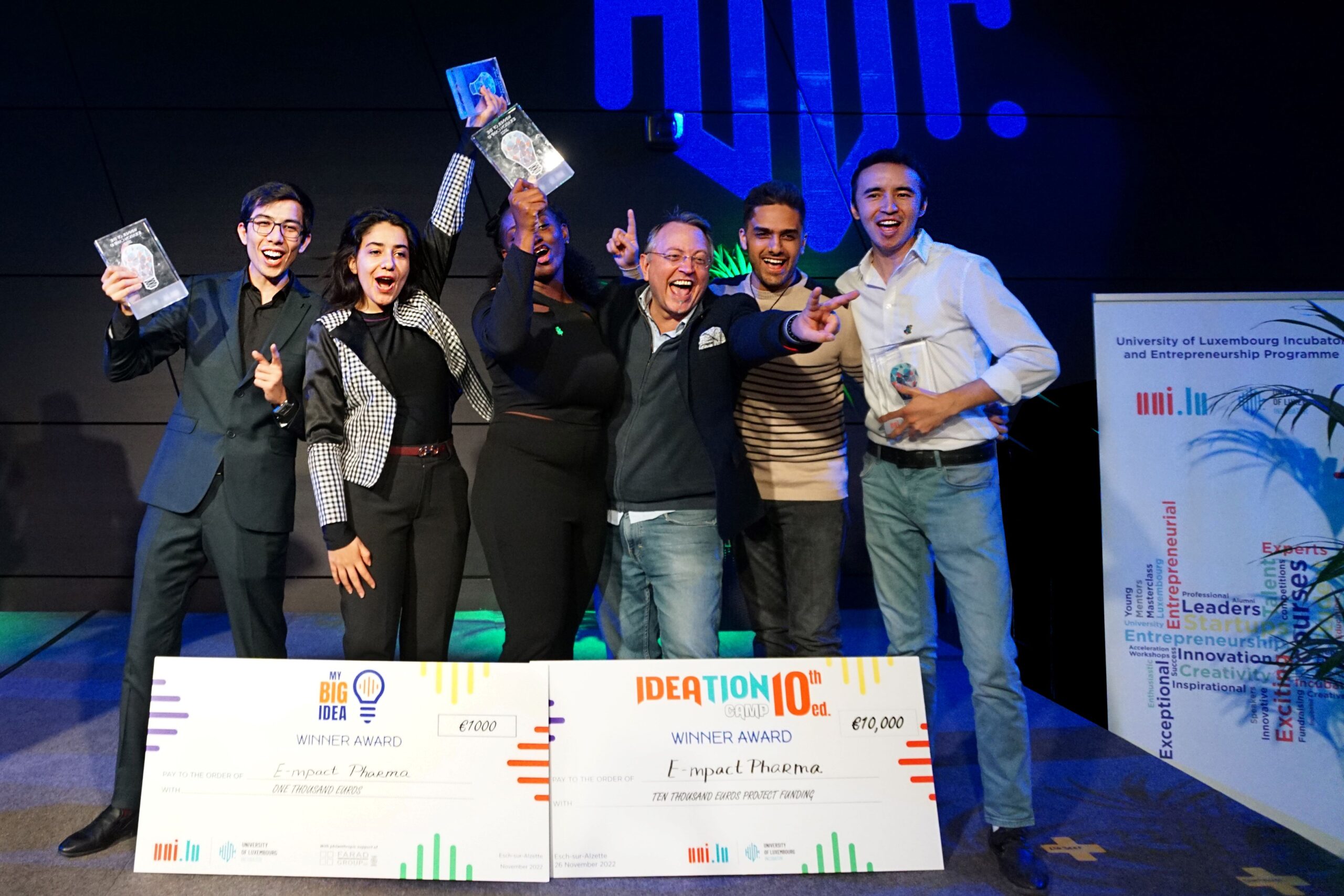 To participate in My Big Idea competition, students, recent alumni, or researchers of the University need to submit their idea with at least one teammate after completing affiliated 5 self-paced workshops. The competition takes place each October and the winner gets 1000 euros cash prize! Applications are to be submitted via Babele platform (user guide here). Terms and conditions for this competition can be found here.
If you have a business idea but don't have a co-founder or even if you want to participate in My Big Idea competition but don't have an idea yet, the Co-Founders Nights are for you! During these events, successful entrepreneurs from the Luxembourgish ecosystem share their inspiring stories and give valuable advice on how to start your entrepreneurial journey right, followed by the opportunity to network and meet your co-founder. The events take place every Thursday evening of October at the University of Luxembourg Incubator, you can register here.
Ideation Camp
Discover our flagship event – Ideation Camp – an intensive 4-days long hands-on course for which teams are selected through My Big Idea competition.
Some of the young entrepreneurs who were inspired by their Ideation Camp experiences have gone on to create their own startups and are now incubated at the University of Luxembourg Incubator or taking advantage of mentoring through our Venture Mentoring Service.