About our school
The DSEFM offers a full-fledged Doctoral programme in Economics, Finance and Management. Its focus on research excellence, interdisciplinarity, and its links with financial institutions in Luxembourg provide students with a unique learning experience.
Research produced at the DSEFM is published in well known international peer reviewed journals in Economics, Finance and Management.
More info
Course programme 2022/2023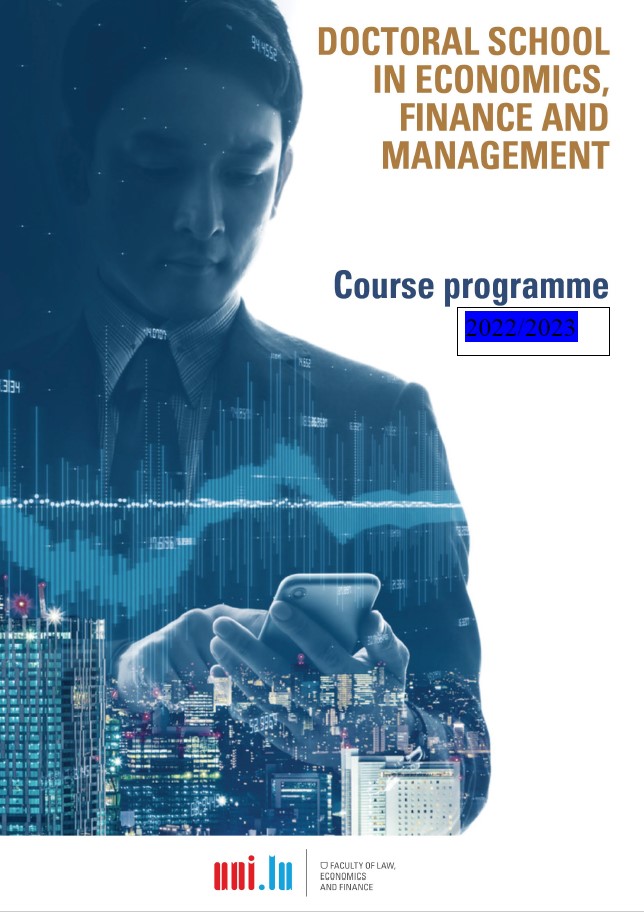 Doctoral Training Units (DTUs)
The DEM and DF currently host two Doctoral Training Units
1. Analysis of Cross-Border Human Mobility – ACROSS, coordinated by Prof Beine (DEM).

2. Experiments, Ethics and Economics – 3E, coordinated by Prof Neugebauer (DF).

The DSEFM is interdisciplinary in nature. Its PhD students can be affiliated with DTUs coordinated by other departments of the University of Luxembourg.