Today, the Scienteens Lab of the University of Luxembourg celebrated its tenth anniversary, under the patronage of Her Royal Highness the Hereditary Grand Duchess of Luxembourg. The Scienteens Lab, the first educational laboratory for secondary school pupils in Luxembourg and the Greater Region, organises workshops designed to spark their interest in science. In ten years, it has welcomed over 14.000 pupils, accompanied by 1500 teachers, and offers a wide range of activities in biology, mathematics, computer science, physics and sustainable development.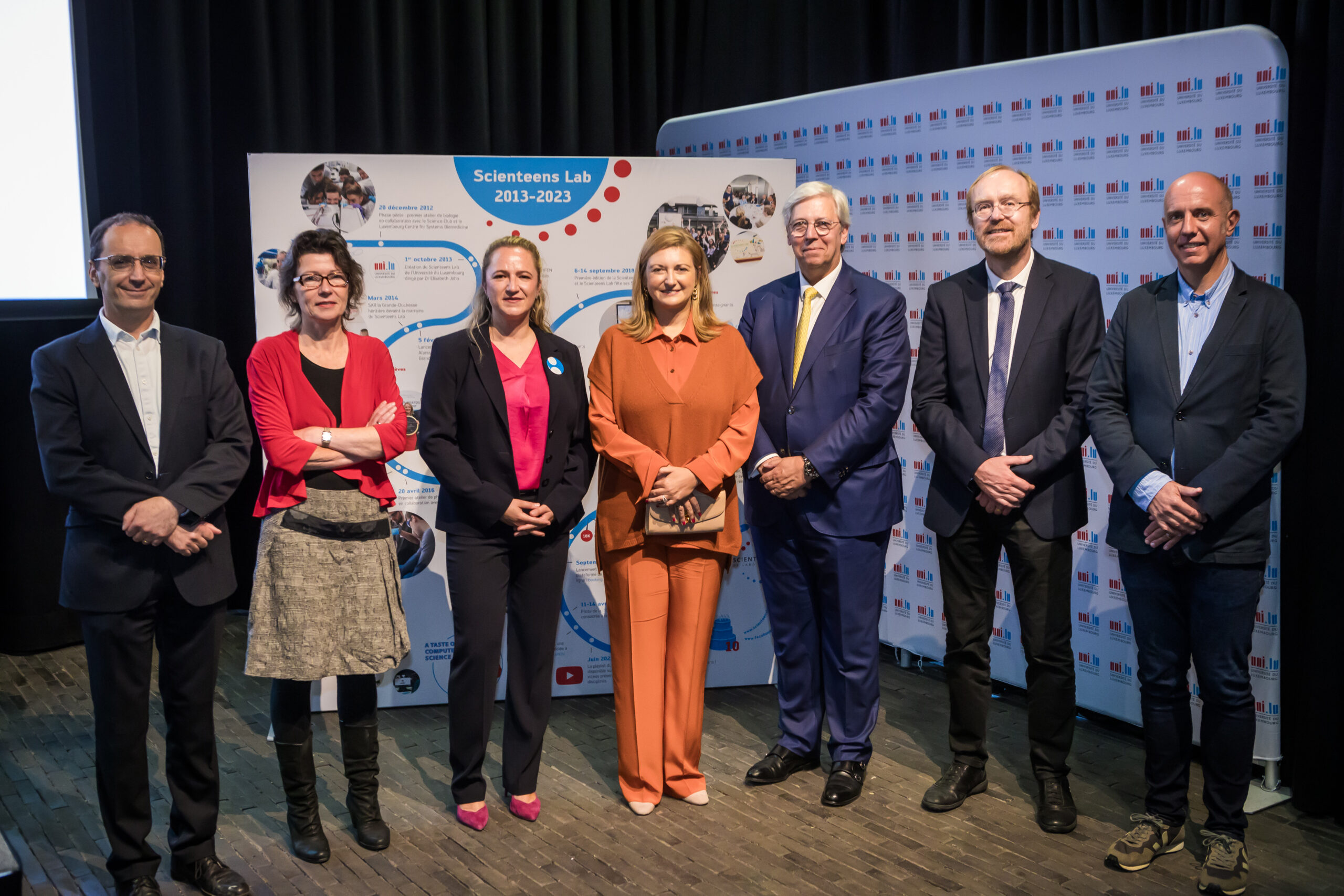 Initiated by the Luxembourg Centre for Systems Biomedicine (LCSB) in 2013 and supported by the Faculty of Science, Technology and Medicine (FSTM) since 2016, the Scienteens Lab has brought high-school classes from Luxembourg, France, Belgium, and Germany into research laboratories and developed other activities such as summer schools for highly motivated pupils. "Many contributed to make this adventure possible, from creative researchers and enthusiastic teachers to curious participants," details Dr Elisabeth John, head of the Scienteens Lab. "Similarly, the support of public institutions and several sponsors was key to our success. I would like to express my heartfelt gratitude to all who encouraged us and contributed to the Scienteens Lab along the way. Their interest and trust got us here."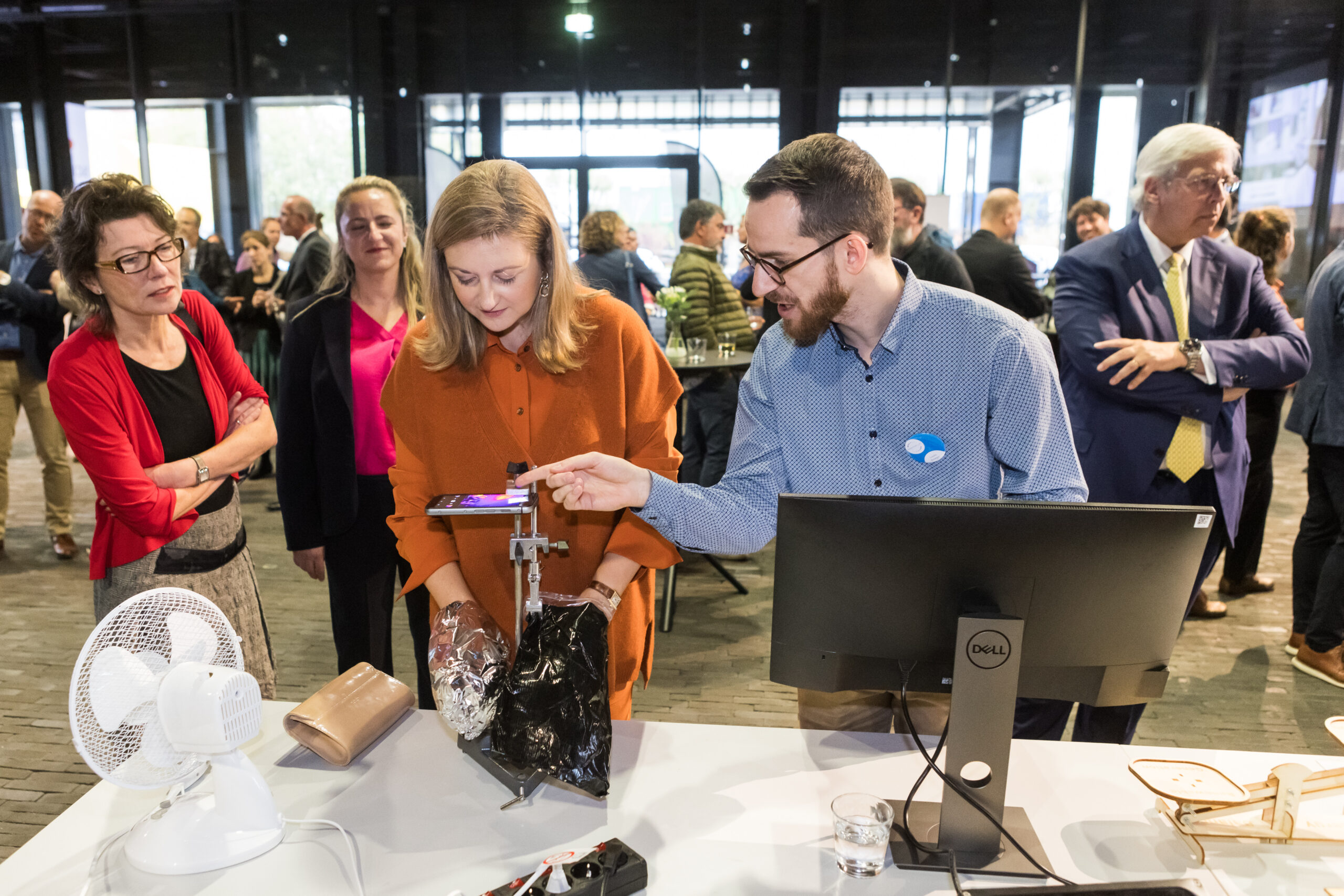 To mark this important milestone, the Scienteens Lab invited a hundred guests on campus Belval. In the presence of Her Royal Highness the Hereditary Grand Duchess of Luxembourg, all the stakeholders who have supported this pioneer project could discover some interactive activities, meet Scienteens Lab's alumni and celebrate a successful decade together. In her closing statement, Prof. Simone Niclou, Vice-rector for Research at the University of Luxembourg, underlined the importance of outreach: "We are very happy that, through the Scienteens Lab, we can generate interest in science and research among the next generations, strengthen the link between schools and the University and foster scientific culture in Luxembourg." The Scienteens Lab is also looking to the future, with new activities being developed on a regular basis. Among the recent additions, Test IT, an online platform allowing teenagers to dive into computer science, learning both by themselves and through interactions with experts. Activities on sustainable development are also expanding, with new workshops on CO2, power management and energy storage. Finally, a new Scienteens Academy on cancer will soon be welcoming individual pupils who wish to discover biomedical research.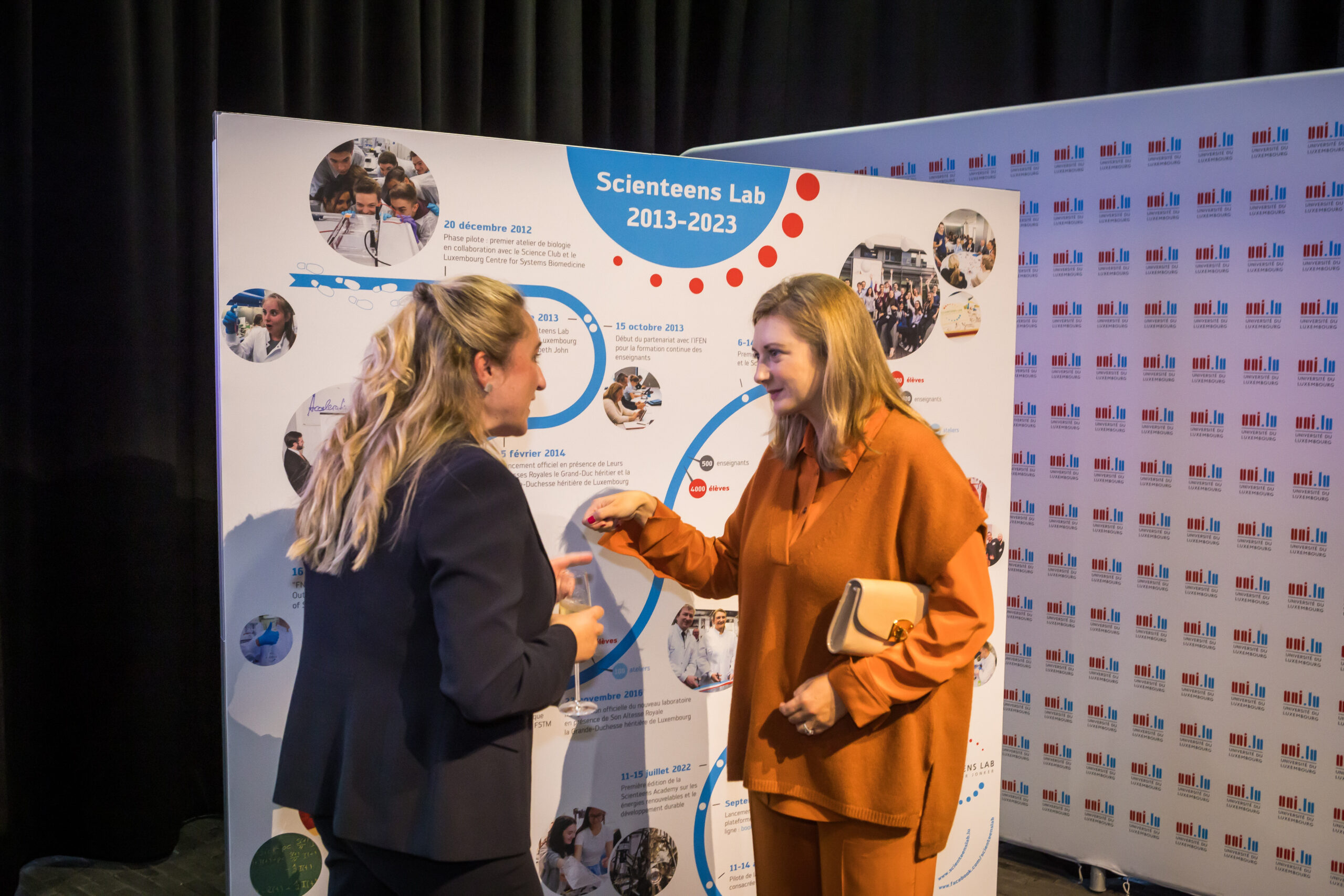 "Today, we are very proud to celebrate the success of the Scienteens Lab. It is an important initiative to anchor the University into the Luxembourgish society and to promote scientific research to young people. These emerging talents will tackle the challenges of the future. Congratulations to the whole team and happy birthday to the Scienteens Lab!" concludes Prof. Jens Kreisel, rector of the University of Luxembourg.
For more information, go to the Scienteens Lab's website.
Follow the Scienteens Lab on Facebook.
Discover each discipline through a series of short videos.
Photos: Olivimages