Pocket guide
This pocket guide provides theoretical and practical knowledge on science communication for interested researchers and science communicators. On 56 pages you can read about the topics covered in the DESCOM Science Communication Course and receive some practical tips.

The Pocket Guide gives an introduction into science communication, the importance of building trust and knowledge as well as clearly defining the audience and goals. Readers can also find chapters on stakeholders, core messages, language, strategy, organisation and brand building as well as basic information on different channels of science communication, amongst others websites, events, social media and videos. It was written by Dirk Hans, the lecturer of the DESCOM Science Communication Course.
Download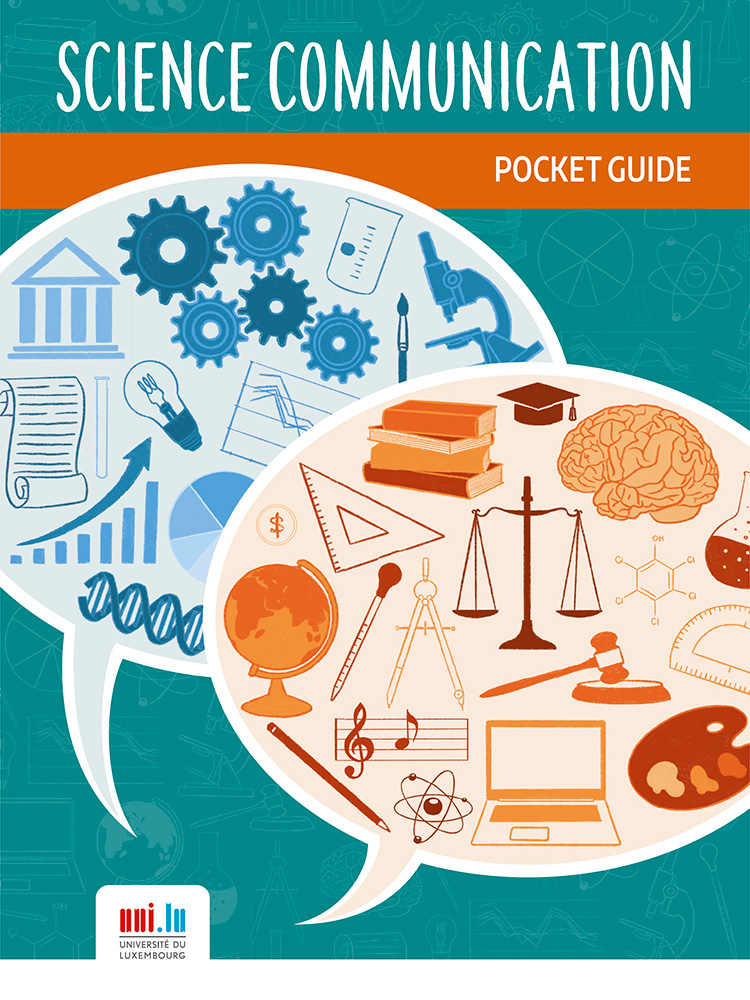 Knowledge database for science communication
For suggestions of further reading and more in-depth knowledge on certain topics, we advise to have a look at the following resources.