Outreach activities
In order to support interactions between academia and the public, DESCOM organized and supported several outreach activities.
They are designed as hands-on science communication trainings (1-2 ECTS).
Science comics
DESCOM produced several comics about science and research in Luxembourg. After the success of "Through the Looking Glass" it launched a series of science comics called "LUX:plorations – A Universe of Research". The stories cover topics from various fields of research such as biology, physics, mathematics, multilingualism, history and much more. They are developed and produced in collaboration between doctoral candidates and artists in Luxembourg.

Exhibitions of the comics were held at different venues and events, such as the Science Festival, the Comic Con in Brussels and the Luxembourg Learning Centre.
All comics can be read and downloaded for free. Volume 3 is out now.
If you want to receive copies of the comics or wish to use them in some outreach activities, distribute them or use them in your classes, please email DESCOM.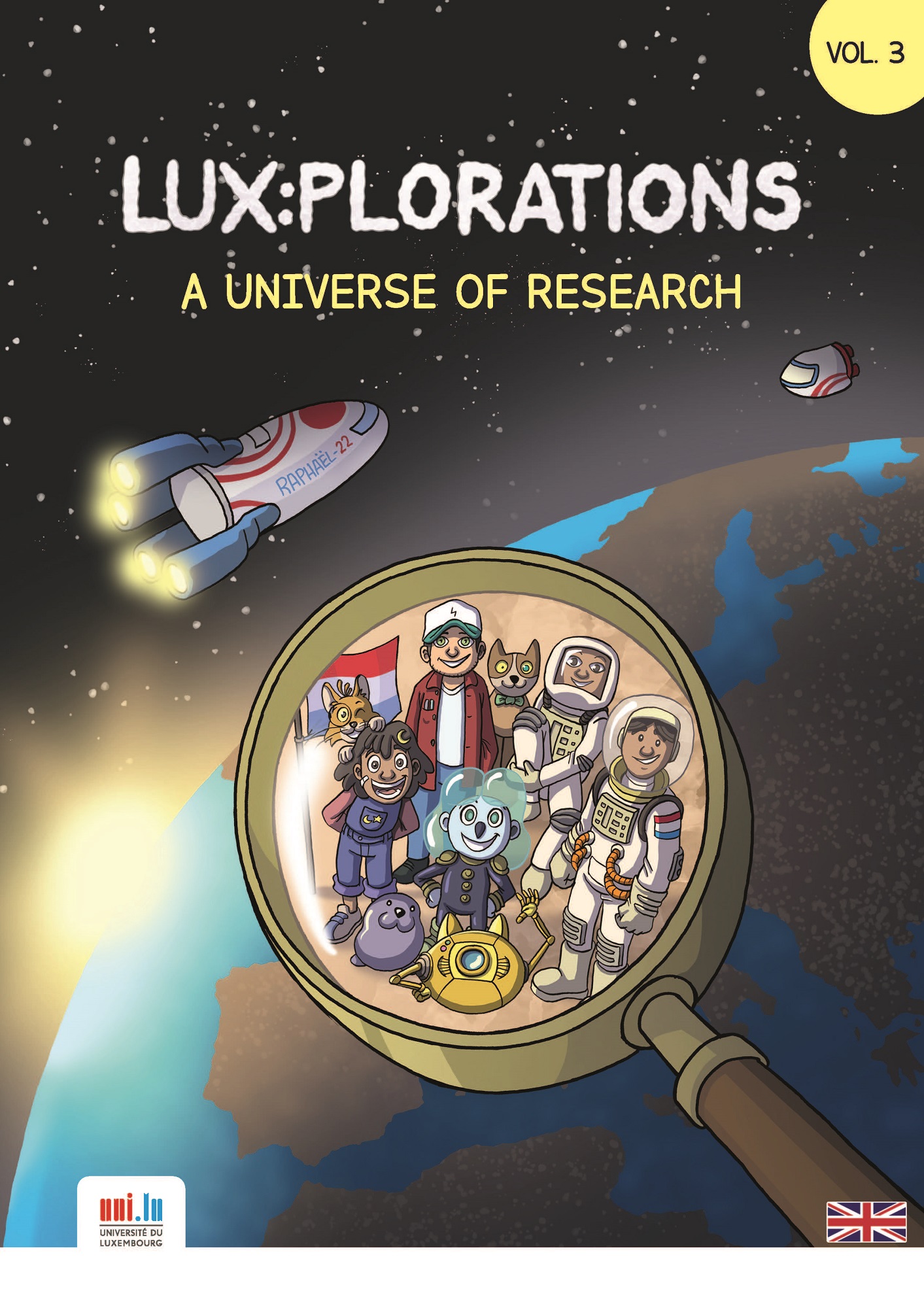 Science workshops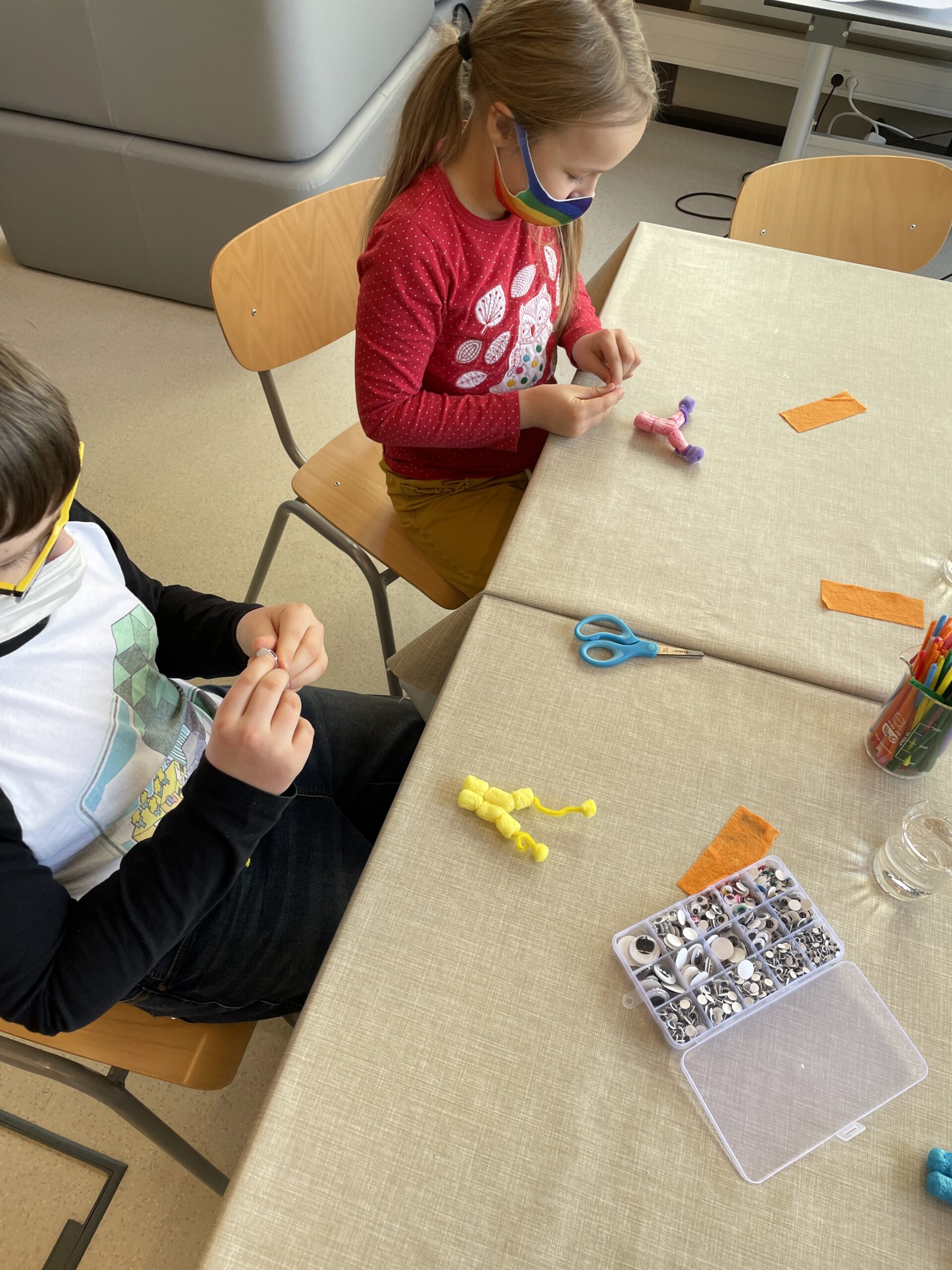 Several short science workshops on different topics covered in the comics have been organized via DESCOM too.
They have been carried out by the doctoral candidates at different occasions such as the Nuit de la Culture in Esch or the Luxembourg Science Center.
Science writing competition
Research is everywhere and for everyone! All scientists and researchers as well as everyone working in research or innovation in Luxembourg were invited to participate in this popular science writing competition.
The competition is organised in collaboration with science.lu, where you can also read the winning articles.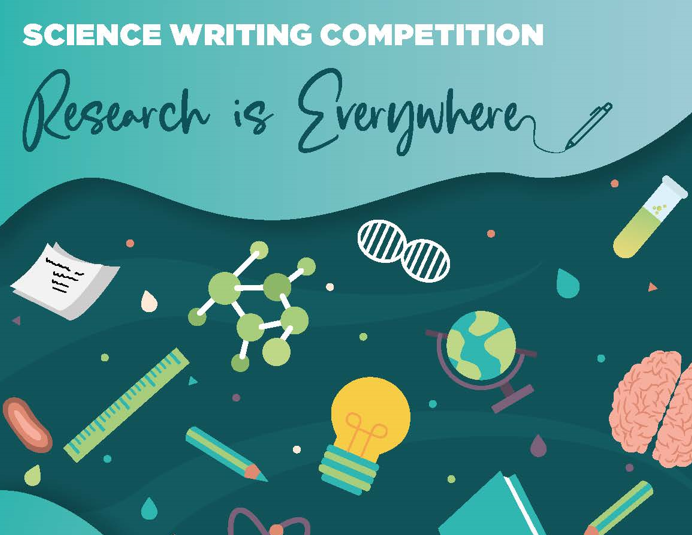 Science Slam
Since 2021 LuxDoc asbl and DESCOM are organizing Luxembourg's Science Slam together. The event brings six scientists on the stage of the Abbey Neumünster, where they entertain the audience with their research. Based on their performances the audience gets to choose the winner of the night.
Cancer quiz
In order to educate about cancer, DESCOM organized a cancer quiz together with Dr. Elisabeth Schaffner-Reckinger and several doctoral candidates. The quiz can be played on Kahoot in several languages. Live quiz sessions were held in April 2021 with invited experts from the field: Prof. Simone Niclou, Prof. Iris Behrmann and Prof. Guy Berchem.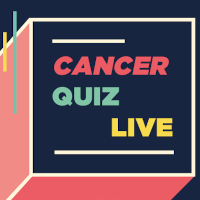 Rubik show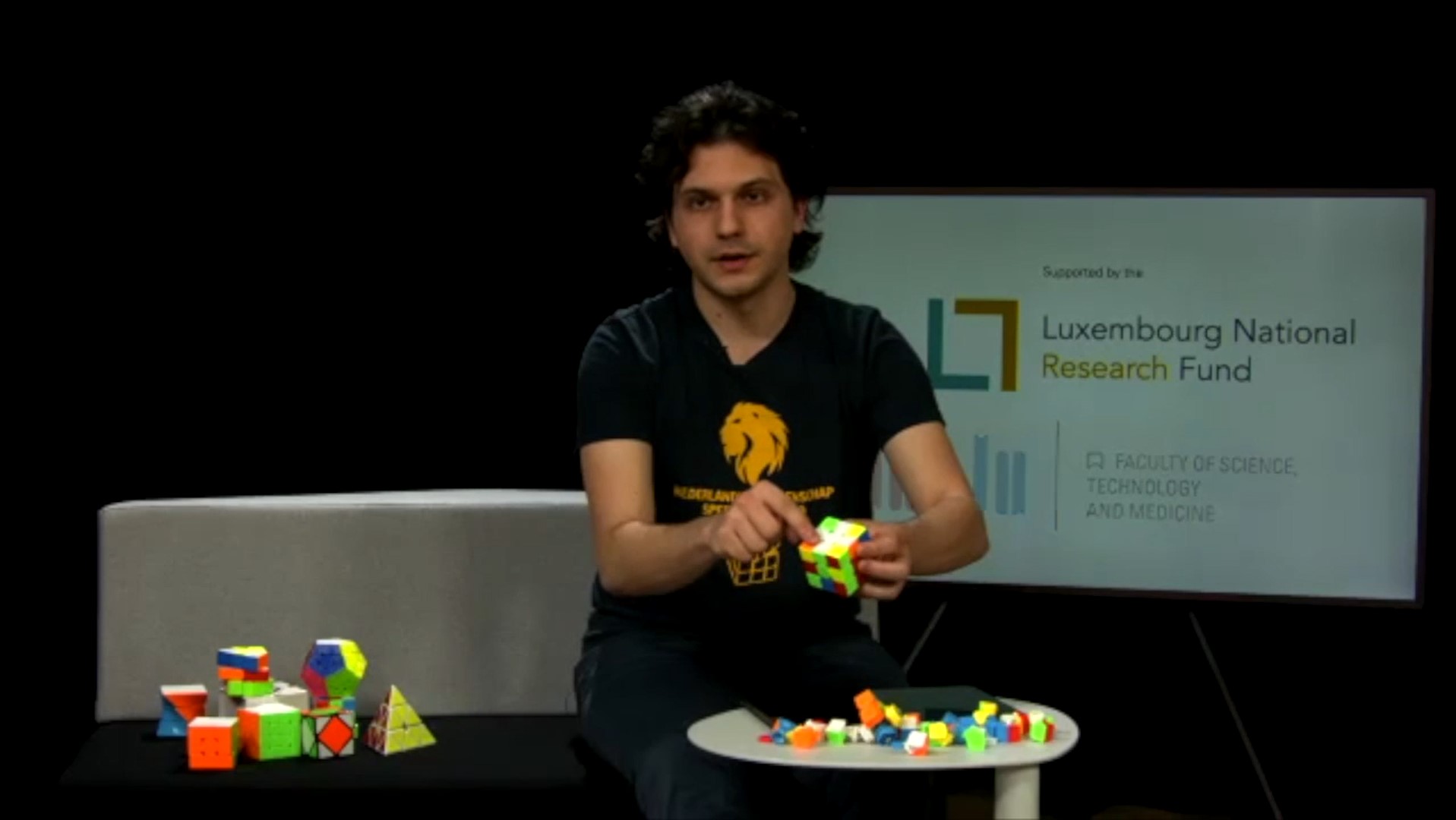 For Pi Day 2022 DESCOM organized an online event together with Prof. Antonella Perucca from the Department of Mathematics around the Rubik's cube for pupils – the Rubik Show. World record holder Sebastiano Tronto showed how to solve the Rubik's cube and gave some explanation of the Mathematics behind this puzzle.
Others
DESCOM also supported outreach activities organized by others, such as a Lecture Series organized by Golden Me, the Indiana Jos tour from elisabeth Kanner, the 3 minutes thesis competition carried out by LuxDoc asbl or Inside Colon under the lead of Dr. Elisabeth Lettelier.