For the University of Luxembourg's Consumer Law Clinic, the month of October is dedicated to preparing a group of second-year law students for the real client interviews that await them later in the semester.
The Consumer Law Clinic can give specialised legal information to consumers in a dispute of up to 5000€ with a company operating under Luxembourg law. This information, while not considered legal advice, can help consumers find a solution or take the next steps.  Composed of University of Luxembourg students as well as students from our partner University King's College, doctoral researchers, volunteers from the French Direction Générale de la concurrence, de la consommation et de la répression des fraudes and headed by Prof. Elise Poillot, course director of the Master in European Business Law, the University of Luxembourg Law Clinic also draws inspiration from and shares best practices with clinics from universities around Europe.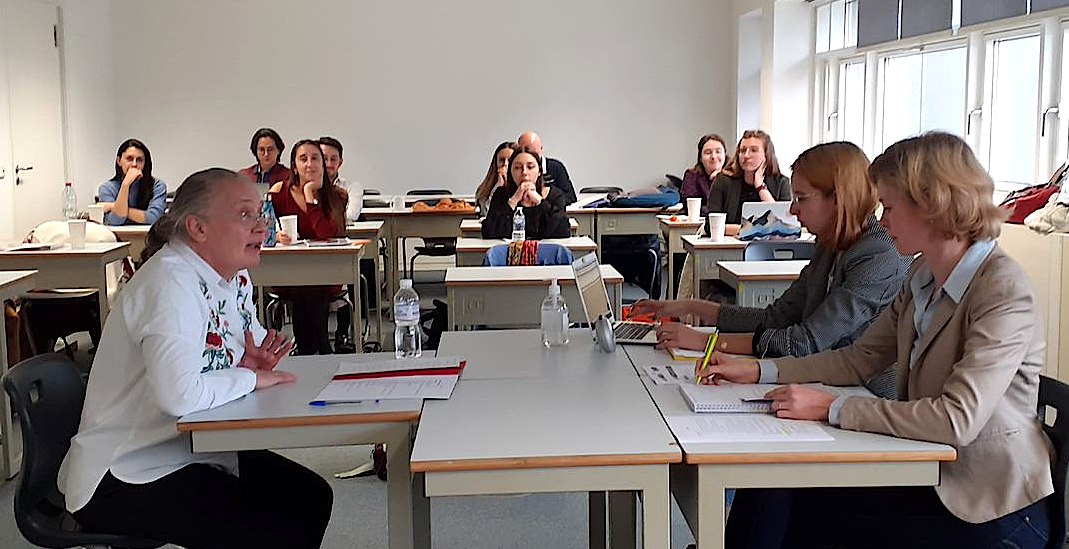 Students interview a "consumer," portrayed by a Law clinic volunteer
On 21 and 28 October 2022, the students and volunteers of the Law Clinic came together for two training sessions, one held in French and the other in English. In pairs, students prepared to face consumers, portrayed by doctoral researchers. Observing the exchanges were Mathieu Richard a practicing lawyer and member of the Luxembourg Bar association, and Antonietta Specogna, a professor of psychology. At the end of the conversation with the consumer, students received feedback both on the legal and technical aspects of the information given, as well as the manner in which the interview was conducted. 
Notably, students were told to focus on summarising and simplifying information in order to present it in layman's terms and verify comprehension with the consumer. Skills such as these are essential for lawyers in training who are learning how to interact with the general public, manage expectations, and distill complicated legal information into easy-to-understand concepts. The students also learn how to distinguish between informing and advising, the latter being prohibited for the students as per an agreement with the Luxembourg Bar Association.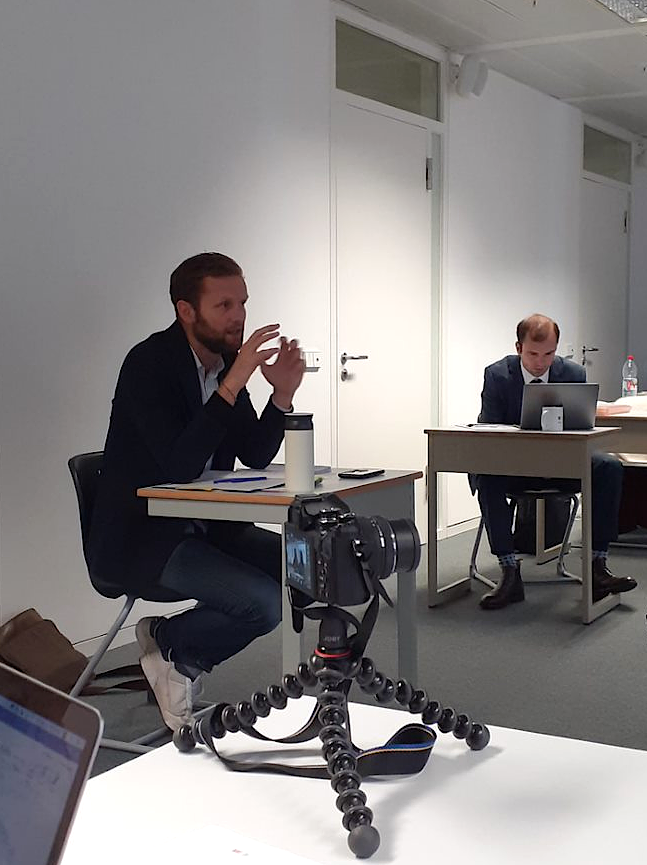 After each interview, students receive constructive feedback on their performance
The Law Clinic is looking forward to welcoming consumers during the 2022 Winter Semester. For more information about the Law clinic, or to submit your case, visit their webpage.