The University of Luxembourg has honoured 15 doctoral graduates of 2020 with the first "Excellent Thesis Award" which recognises the outstanding quality of their doctoral theses. 9 awardees come from the Doctoral School in Science and Engineering, 4 from the Doctoral School in Humanities and Social Sciences, one from the Doctoral School in Law and one from the Doctoral School in Economics and Finance. The awardees are due to be celebrated during the doctoral candidate graduation ceremony in May 2021. In total, 124 candidates obtained their doctor's degree in 2020.
"The contribution of doctoral candidates to the University of Luxembourg's positioning as a research university cannot be overstated, also as a talent pool for the country. The 'Excellent Thesis Award' celebrates cutting-edge research and is awarded to the top 10% of the University's doctorates. We are proud of our outstanding young researchers, who will be ambassadors of our University and for the research and innovation potential of Luxembourg," says Prof. Jens Kreisel, Vice-Rector for Research of the University.
A cross-section of excellent doctoral research
Drs Anna Sophia Monzel, Elisabeth Tropper, Vincent Richard and Nora Paulus are among the 15 awardees of the "Excellent Thesis Award". They were driven by an interest in voting schemes, the theatre of the present, default and payment order procedures in law as well as tax competition to push themselves to the highest achievements.
A midbrain model for understanding Parkinson's disease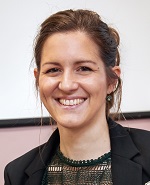 Dr Anna Sophia Monzel wrote her thesis about the neurodegenerative disorder Parkinson's disease at the Doctoral School of Science and Engineering, supervised by Prof. Jens Schwamborn. At the Luxembourg Centre for Systems Biomedicine she developed a miniaturised, artificial and simplified version of the midbrain – the part of the brain affected by Parkinson's disease – from human skin cells to help understand the mechanisms underlying the disease.
Traditionally, adherent cell cultures and animal models have been used to model brain development and disease, but they have clear limitations. 
For instance, 2D cell cultures fail to mirror the physiological environment in which cells naturally reside, and animal models lack certain key features of the human brain. Thus, 3D models of the human brain have emerged in recent years to bridge the gap between adherent cell culture approaches and animal models. "When I started with this project, the organoid technology was still in its infancy, and no organoid model of the human midbrain was available, which encouraged me to develop such a model," says Dr Monzel.
Dr Monzel has joined the Psychiatry at Columbia University, New York, as a postdoctoral researcher to study mitochondria, tiny organelles in the cells of our body.
 Ghost buster of European contemporary theatre
Dr Elisabeth Tropper wrote her thesis about contemporary European theatre at the Doctoral School in Humanities and Social Sciences in collaboration with the Trier University and supervised by Prof. Dieter Heimböckel. She analyses the manifold revenants of Europe – which may take the form of ghosts, discarded or repressed memories, circumstances and facts – and how they are used as subversive and creative tools to undermine the supposedly intact identity of Europe, the coherence of its self-descriptions and the stability of its historical and geopolitical coordinates. "I was looking for a topic that combines aesthetic and political-ethical issues. Furthermore, I was very interested in the idea of Europe and the construction of the European Union – perhaps all the more so after I moved to Luxembourg," says Dr Tropper.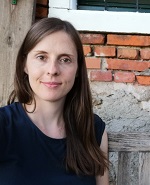 Today, Dr Tropper has switched sides from the theoretical to the practical sphere again and is currently employed as dramaturge at the National Theatre in Graz, Austria.
Looking at the laws behind settling the debt with creditors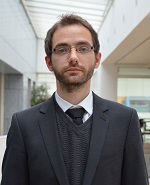 Dr Vincent Richard wrote his thesis on "Le jugement par défaut dans l'espace judiciaire européen" (Default Judgement in the European Area of Freedom, Security and Justice) at the Doctoral School of Law, supervised by Prof. Gilles Cuniberti and Prof. Loïc Cadiet, in cooperation with the University of Paris 1 Panthéon-Sorbonne and the Max Planck Institute Luxembourg. The thesis looks at default procedures and payment order procedures in French, English, Belgian and Luxembourgish laws. Default procedures apply when the defendant does not appear in court to contest the claim. When the creditor expects that his debtor will not go to court to defend the case, payment order procedures are initiated. They often concern utility bills.
Dr Richard compares the procedures to understand which elements are likely to hinder the recognition of these decisions in other EU Member States.
"I am delighted that the University considered my thesis worthy of an award. It highlights the importance of comparative law as Luxembourg lawyers must always pay attention to what is going on across the borders," says Dr Richard.
Dr Richard will continue his work in a law firm and hopes to combine legal practice with teaching and academic writing.
Analysing the consequences of tax competition
Dr Nora Paulus wrote her thesis "Essays on tax competition" at the Doctoral School in Economics and Finance, supervised by Prof. Patrice Pieretti. The major part of the thesis looks at the dynamics of inter-jurisdictional competition for mobile tax bases. Against this background, Dr Paulus investigates issues regarding dynamic tax competition. In this context, Dr Paulus analyses the consequences of tax competition in a dynamic setting, in which capital can flow more or less sluggishly from one jurisdiction to another as a response to policy changes and governments interacting differently according to specific behavioural patterns. A last part of the dissertation is devoted to a mitigation rule (Controlled-foreign-Company Rule) of "harmful" tax avoidance practices of multinational firms.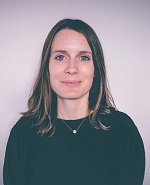 Indeed, multinationals can lower their tax bill by shifting profits to tax havens or relocating capital to the country which taxes less.
"I am extremely grateful to be awarded the Excellent Thesis Award. Working on my thesis was a long and challenging, but also unforgettable journey. It is nice to see that all the efforts I put into my research are being rewarded," says Dr Paulus.
Dr Paulus is now a postdoctoral fellow at the Institute for Labour Law and Industrial Relations in the European Union (IAAEU) and the University of Trier and focuses on Labour Economics.
Doctoral education is one of the core missions of the University of Luxembourg. About 950 doctoral candidates are currently enrolled at the University of Luxembourg, holding great potential for another year of excellent doctoral education in 2021.
Name
Title of the thesis
Doctoral school
Gelen Gael Chewe Ngapeya
Improvement of the load-bearing capacity of dry-stacked masonry
Doctoral School in Science and Engineering
Hugues Meyer
Generalized Langevin Equations and memory effects in non-equilibrium statistical physics
Doctoral School in Science and Engineering
Diego Kreutz
Logically centralized security for Software-Defined Networking
Doctoral School in Science and Engineering
Ivana Vukotic
Formal Framework for Verifying Implementations of Byzantine Fault-Tolerant Protocols Under Various Models
Doctoral School in Science and Engineering
Marie Laure Zollinger
From Secure to Usable and Verifiable Voting Schemes
Doctoral School in Science and Engineering
Filippo Mazzoli
Constant curvature surfaces and volumes of convex co-compact hyperbolic manifolds
Doctoral School in Science and Engineering
Marc Schiry
Untersuchung der metallurgischen Phasenbildung und deren Einfluss auf die Verbindungseigenschaften sowie auf die Versagensursachen von laserstrahlgeschweißten Hartmetall-Stahl-Verbunden
Doctoral School in Science and Engineering
Fulvio Paleari
First-principles approaches to the description of indirect absorption and luminescence spectroscopy: exciton-phonon coupling in hexagonal boron nitride
Doctoral School in Science and Engineering
Anna Sophia Monzel
Modelling Parkinson's disease in human midbrain organoids
Doctoral School in Science and Engineering
Elisabeth Tropper
ENTER THE GHOSTS OF EUROPE. Heimsuchungen Europas im Theater der Gegenwart
Doctoral School in Humanities and Social Sciences
Christa Birkel
Das Herzogtum Luxemburg unter 'auswärtiger' Herrschaft  (1346-1437).
Legitimation, Delegation und Partizipation zwischen Kooperation und Konkurrenz
Doctoral School in Humanities and Social Sciences
Tahereh Pazouki
MaGrid – From Developing a Language-Neutral Learning Application to Predictive Learning Analytics
Doctoral School in Humanities and Social Sciences
Matthias Kern
Health, Well-Being, and Health Behavior Among Immigrant Adolescents in Social Context
Doctoral School in Humanities and Social Sciences
Vincent Richard
Le jugement par défaut dans l'espace judiciaire européen
Doctoral School in Law
Nora Paulus
Essays on Tax Competition
Doctoral School in Economics and Finance