Reshape the methodological underpinnings of history
The Digital History research group explores historical research's digital turn in a critical, experimental, and interdisciplinary way. Technicians, designers and researchers of various disciplines collaborate to produce new historical tools and practices. All work closely together to share and hone their domain expertise, blurring the lines between disciplines and job titles to collaborate freely.
Explore
Journal of Digital History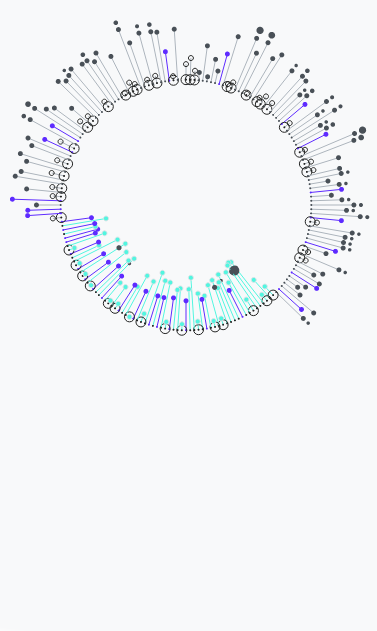 Innovative digital history projects
The Digital History & Historiography projects help to unlock the full potential of historians working in the digital and open-science age.
1 October 2019 to 30 September 2024

The DHARPA (Digital History Advanced Research Projects Accelerator) project will assess the impact of technology on historical research, and it will experiment with how technology can reshape the methodological underpinnings of history as a scientific discipline.

See the DHARPA website for more information.
1 December 2020 to 31 December 2030

Coordinator: Andreas Fickers

De Gruyter publishing group

The journal is intended to serve as a forum for critical debate and discussion in the field of digital history by offering an innovative publication platform and promoting a new form of data-driven scholarship and of transmedia storytelling in the historical sciences. As an international peer-reviewed open access journal, the JDH will set new standards in history publishing based on a novel multi-layered approach.
1 January 2021 to 31 December 2031

Coordinator: Andreas Fickers

The series Digital History and Hermeneutics offers a platform for cutting edge scholarship in the emerging field of digital history and hermeneutics. It aims at making a critical intervention in the field of digital humanities and introduces key debates and concepts of digital history to the historical community at large. The series is published by De Gruyter Oldenbourg and edited by Andreas Fickers, Valérie Schafer, Sean Takats, and Gerben Zaagsma.

See also the publisher's website.
1 September 2023 to 28 February 2027

Coordinator: Marten Düring

Ecole polytechnique fédérale de Lausanne – Digital humanities laboratory, University of Zurich – Institute of Computational Linguistics, Université de Lausanne

impresso – Media Monitoring of the Past is an interdisciplinary research project which puts forward the vision of a comprehensive connection between media archives across languages and media types. Starting in 2023, we will build a Western European historical media corpus consisting of newspaper and radio sources, use machine-learning techniques to enrich and interlink them and develop user interfaces for data-driven transnational historical research in comparative perspective.

impresso is a collaboration between the C²DH, EPFL, the University of Zurich and the University of Lausanne and 20 partnering media archives and libraries. The project is jointly funded by the Swiss SNF and the Luxembourgish FNR.
1 December 2020 to 30 November 2024

University of Luxembourg (internal research project)

Coordinator: Andreas Fickers

The "Luxemburg Time Machine" (LuxTIME) project aims at exploring radically new ways of analysing and interpreting factual evidence of the past by building an interdisciplinary framework for the investigation of "big data" of the past.
1 January 2022 to 31 December 2024

Andrew W. Mellon Foundation

George Mason University -Roy Rosenzweig Center for History and New Media

Tropy is a free and open-source software tool that allows humanities researchers to make effective use of the digital images that are now at the center of their archival research practices. Since its beta launch in 2016, Tropy has become essential software used by thousands of humanities researchers around the world. This new funding will enable the Tropy team to implement its strategy of: (1) reducing costs, as Tropy completes its transition to a largely mature piece of software, enabling ongoing maintenance and development at a fractional cost of initial development; (2) raising revenue, through experimentation with Tropy's cost-recovery efforts, including the current donations pipeline; and (3) building alliances, integrating Tropy into allied workflows and cementing its place as an indispensable part of the research framework.