UNI.LU Volleyball Association (ULVB)
ULVB's first recognition as a student club at the University of Luxembourg (UL) was in 2021, and its officially registration at the Luxembourg Business Registers as a non-profit association (a.s.b.l.) and recognition as a student association at UL was in 2022.
Our goal is to promote volleyball at UL for all students and employees, and even further—for external players within our capacity. Everyone can do a little volleyball, and every volleyball player deserves a place to practice!
We organize weekly indoor volleyball training for beginners and for competitive teams.
We stay active on international and local volleyball and beach volleyball competitions.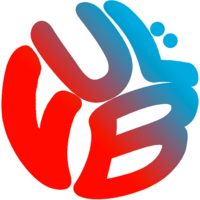 How to join us?
Fill out this registration form if you have a University of Luxembourg account.
Fill out this registration form if you do not have a University of Luxembourg account.
To join the weekly training, please set up an account on our Training Scheduler.
Recruitment
To keep the club and the competition teams running healthily, we always welcome and are also in need of responsible and nice people. Please consider joining us to make ULVB a better club! Especially, we are looking for:
1. Licensed or advanced players
2. Liaisons: responsible for external sponsorship, sports hall, event revenue, etc.
3. Secretaries: responsible for club management
4. Managers: responsible for the arrangement of regular training and competitions
5. Licensed coaches: responsible for regular training and/or competition teams
6. Licensed referees and candidates
7. Sponsors: we would be happy to discuss with any business interested in supporting us
Please contact us for a meeting.
Executive Board
Advisory Board
Contact