RSG Luxembourg
RSG Luxembourg (International Society for Computational Biology's Regional Student Group) is the non-political, non-religious, independent and non-profit association.
Its members work to promote research in computational biology, to encourage fruitful exchanges between different disciplines of biology and to guide students and young researchers in their career choice by promoting early awareness of academic and research professions. private sector.
If you are looking for:
Networking opportunities within the University
Getting in touch with other RSGs in Europe and around the world
Organizing academic trainings such as online seminars on subjects like Agent-based Modelling, Introduction to Deep Learning, LaTex workshop
Social events such as Quizzes (in collaboration with the Office of Student Life), and co-organisation of the Pizze club with the Doctoral School.
The membership is free so do not hesitate to connect with us.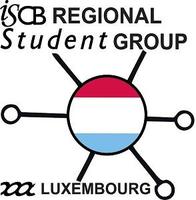 Executive Board
Cristian-Alin Cucu

Nihat Aliyev

Abdul Rafay Pirzada
Contact