Three student teams from the Bachelor in Computer Science at the University of Luxembourg participated in the Benelux Algorithm Programming Contest which took place on 28 October 2023 in Amsterdam.
The Benelux Algorithm Programming Contest is a programming contest in which 50 teams of leading universities from The Netherlands, Belgium and Luxembourg compete in solving algorithmic programming problems. The goal of every team is solving as many problems within a certain time and resource limit. This year's contest, students were challenged to solve 12 problems in 5 hours.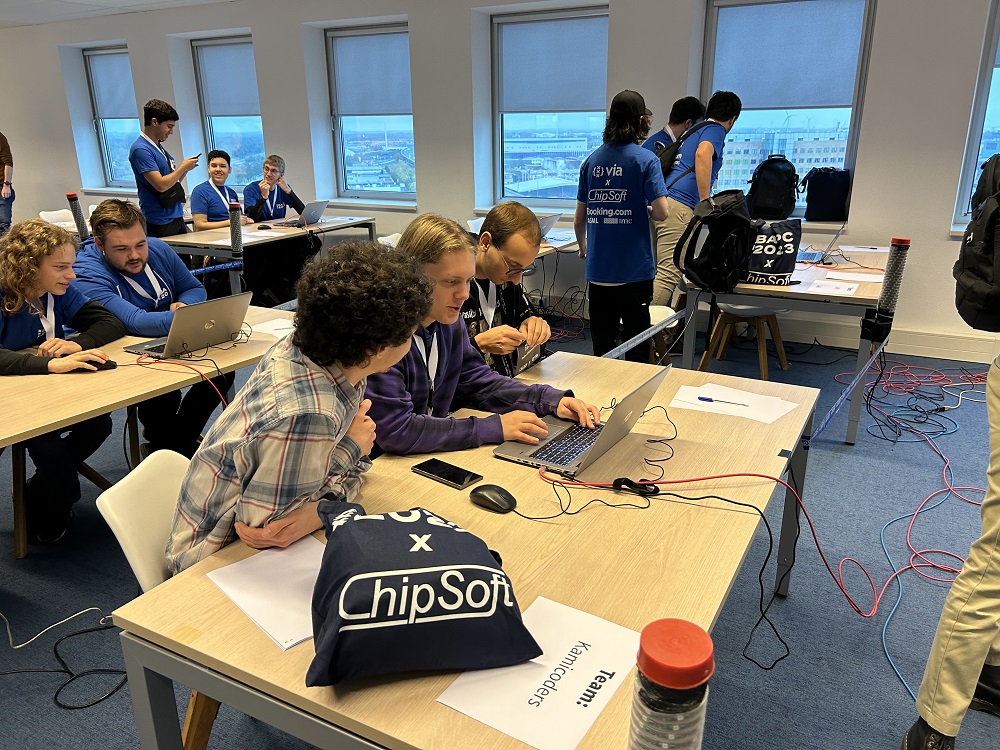 The University of Luxembourg joined for the third time this competition (2022 edition and 2021 edition) driven by Alfredo Capozucca, Research Scientist and Deputy Study Director of the Bachelor in Computer Science at the University of Luxembourg.
"The initiative was started in 2021 by Alexander Goldberg, and supported by the Bachelor in Computer Science since then. I decided to join the initiative to provide stronger support to it. It is a learning environment that students like and enjoy. My role is to help not only better preparing students who have been training for a while, but also newcomers. Eventually, under the assumption that more colleagues like me join to the initiative, rather than a satellite initiative it might be formally integrated into the Bachelor study plan. This year one of the teams reached the best ever performance since the University of Luxembourg participates in the event: one of the team finished in the 17th position out of 50. I trust the performance of this year may help convincing both students and colleagues to join to the initiative", comments Alfredo.
More information about the Bachelor in Computer Science: https://bics.uni.lu