When Thibault Sablon decided to enroll at the University of Luxembourg in 2020, he was looking for adventure. Motivated by the university's extensive mobility offer, he joined the Bachelor en Sciences Economiques et de Gestion, with his eyes set on participating in the Global Exchange Programme. During the second semester of his second year, Thibault finally got the chance to leave Luxembourg behind and discover student life at Chulalongkorn University in Bangkok, Thailand.
We had the opportunity to talk to Thibault about his experience from a hostel in Ho Chi Minh City, Vietnam, as he travelled around Southeast Asia following the end of his mobility semester.
Why did you choose Thailand for your destination?
I was lucky enough to have already visited the classic exchange semester destinations like the United States or Australia, so I started to look at other locations, namely in Asia. I chose Thailand because I already had a positive image of the country in my mind, and in terms budget, apart from the plane ticket, it was relatively inexpensive. Moreover, I knew I could travel around Asia afterwards, because Thai semesters start and end before Luxembourg.
What was it like to be a student in at Chulalongkorn University in Bangkok? How was it different from Luxembourg?
One of the things that really stands out is the fact that university students wear a uniform to class. My uniform consisted of a white shirt, long dark pants and black leather shoes. It's pretty uncomfortable when the temperature is more than 30°! However, it became a little better when I learned that wearing sandals and sneakers was tolerated.
Another thing was the fact that attendance and participation in class was mandatory, and a big part of the final grade. In Europe, where it's more flexible at the university-level, this isn't always the case. Classes were also very small, limited to about 30 students. We were all connected, including the professor, with a messaging app and we could ask questions at any time. Also, we had a lot more graded homework and assignments to turn in, and some of our classes didn't even have a final exam.
What classes did you take?
I chose the following courses:
Economics of sport
Production and operation management 
Institutional economics
Chinese economy and policy
Investments
Managing human capital in a global economy
As you can see all were taught in English. In fact, there are two sections in my host institution, Thai and International. Every exchange student was automatically placed in the International section, which offered all courses in English. Among the other exchange students, I took the most classes due to the credit transfers between the University of Luxembourg and Chulalongkorn University.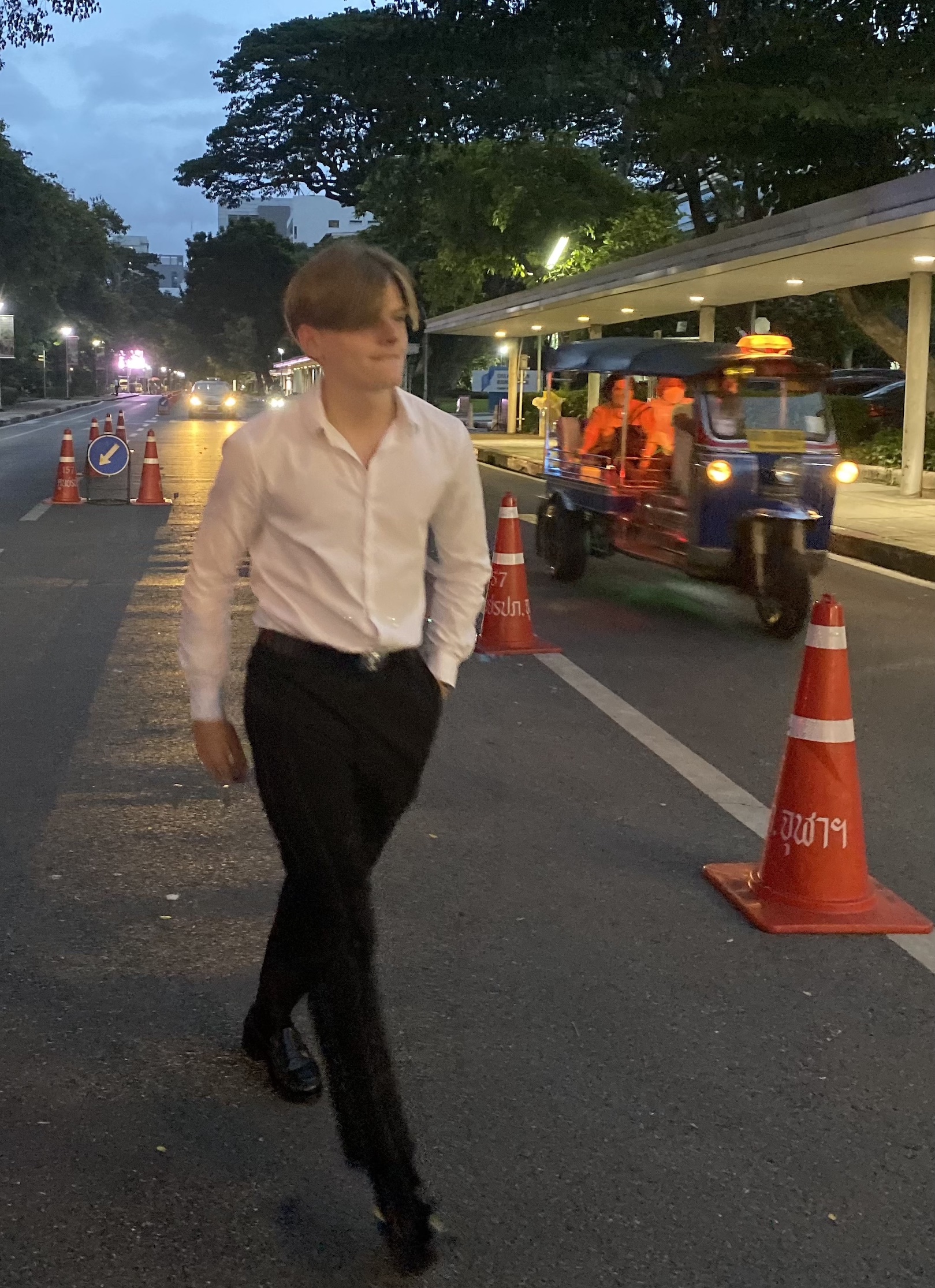 Did you have any moments of culture shock?
Yes, there were a few things that I had to adjust to. One of them was the traffic. In Bangkok there are so many scooters and motorcycles. Sometimes you see whole family riding together on one bike. It's not easy to cross the road. Another thing is the food and mealtimes. In Thailand, people just eat when they are hungry, there is no fixed lunch or dinner time, no real rhythm. I missed European food sometimes… And the last thing is that unlike in Europe, people are freer to dress how they want, or act how they want in public, they aren't concerned with how others see them. They can leave the house in their pajamas if they wish. No one judges. I liked that!
What is the most important thing you learned from mobility semester?
For me it was maturity and independence. I've never really lived alone in my life, but here I had my own apartment and even though there were other international students in the same condominium, I really enjoyed the experience of having my own space.
But more importantly, I figured out that your life can be completely different in only a couple of months, if you seize opportunities and work hard. A year ago, I would never have imagined that I would be travelling in Asia, meeting people from all around the world, and spending weekends in the heaven of Thailand's southern islands.
Finally, I realised how lucky I was to be born in a developed country where we have the possibility to create our life thanks to our work. Here, I have seen real poverty, real problems and met 80 year-old people who were still selling basic stuff in the street to survive. They didn't have the same possibilities and were almost automatically stuck in the position and environment they were born in. I have stopped complaining about the "annoying" stuff of our European comfort.
Last question, some advice for future students?
I would advise them to prepare, especially financially for their mobility semester. Be prepared to spend money while you are abroad. If you want to take trips or do cultural activities, it adds up! Even with the financial support that we receive, it's a good idea to save money so you don't miss out on doing activities with your new friends.
That brings me to my other piece of advice which is to really live in the present because time goes by so fast! My friends who had done Erasmus warned me about this before I went on my exchange. It's true, you have to live each moment to its fullest! 
Finally, I suggest that you party a lot. Sometimes with exchange students, sometimes with locals, sometime with both. This is how you really make friends and create a global network. And going out with locals only is an awesome exercise to step out of your comfort zone and discover their real culture. But make sure to get the work done. 😉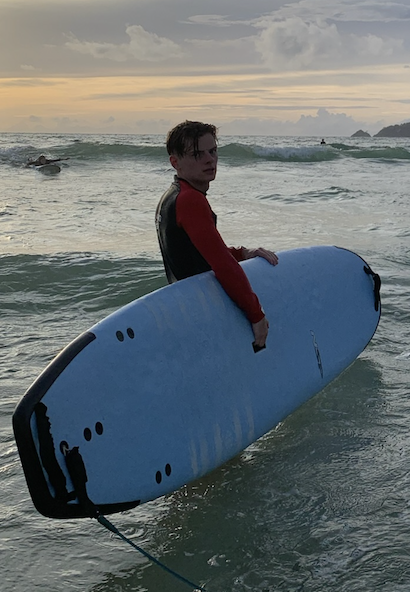 At the end of his Bachelor, Thibaut aims to continue his studies at the University of Luxembourg with the Master of Science in Finance and Economics. He would like to go into business, and by taking the opportunity of his global exchange in Bangkok to build up a network in Asia, Thibault is well on his way!
Discover the Global Exchange Programme at the University of Luxembourg.