More than 1,400 new students attended the Welcome Day on 15 September, kicking off the 2023/24 academic year.
Starting life on campus is a milestone in a student's journey and can be as exciting as it may be intimidating. At the Welcome Day, new students get the opportunity to discover the campus, meet contact persons for their studies and student life, and start getting settled into their new environment.
At 9.00, the information session at the Maison du Savoir was already packed, with 1000 new students attending. Students were greeted by Vice-rector for academic affairs Prof. Catherine Léglu, accompanied by the University's brand new mascot. She started with the tradition to invite Luxembourg students to raise their hands, followed by the same request to international students, so that everyone can get a sense of the international community. Rector Prof. Jens Kreisel gave a presentation of the University and warmly welcomed new students, before giving the floor to minister for higher education and research Claude Meisch.
After a hearty breakfast, students could step out on the sunny campus to discover information stands and food trucks.
"You feel good when you are here"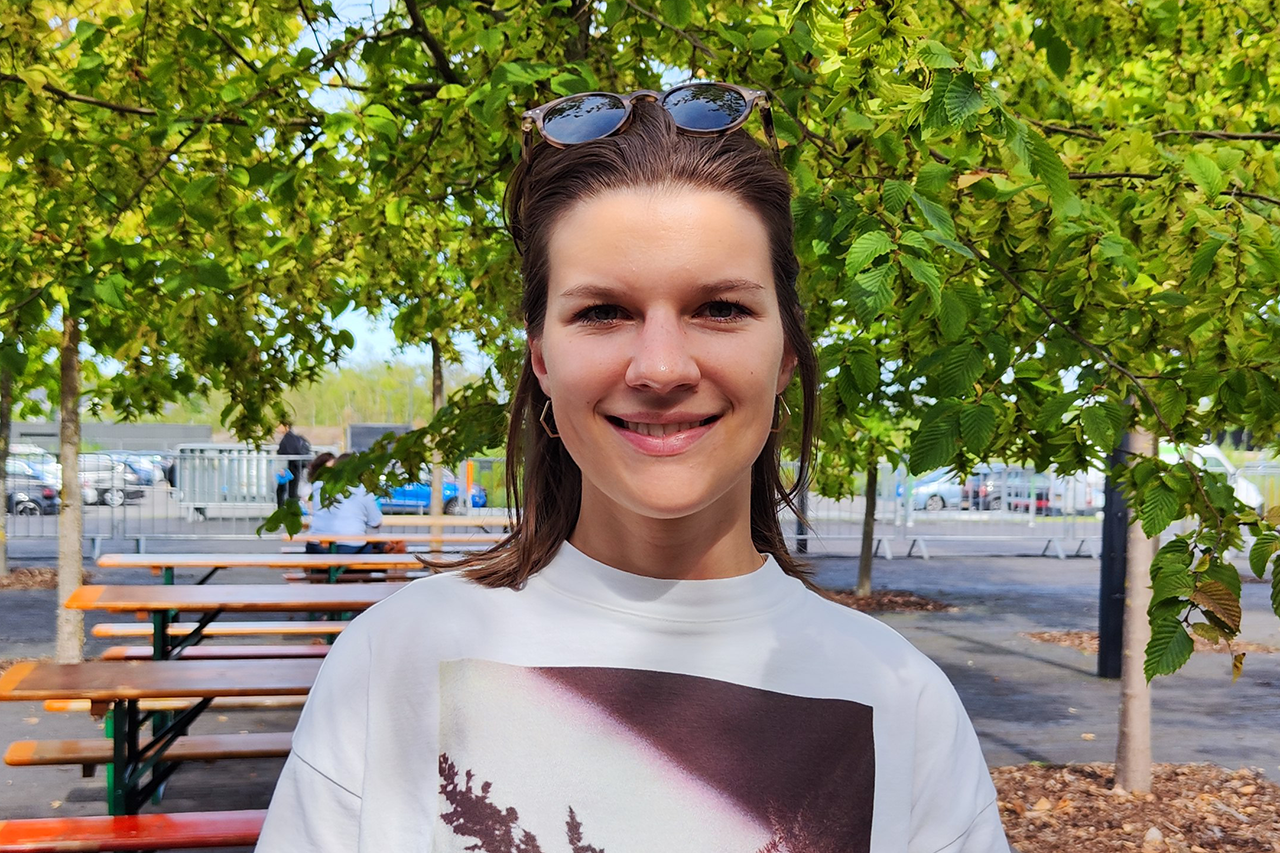 Verena comes from Düsseldorf and immediate took a liking to Belval campus. "I've never seen anything like this. The architecture is great, how they build something so modern, with an atmosphere of openness. I really like the Learning Centre and the spots to sit by the water pools. And the fact that there are so many places to grab a drink or food. You feel good when you are here." As a law student, she also appreciates that her courses will be in Kirchberg, close to many law firms and justice institutions.
Oumaima and Louanne are both from Metz, France. "We crossed path while were both looking for the information session on the Bachelor in Law", says Louanne. "The session was really encouraging. It's so different to the system in France, where students are immediately put under high competitive pressure. Here it was a different kind, a more positive pressure. The professors were understanding and there was a personal touch."
"I always dreamt of studying international law, the different legal systems in Europe. In France, law courses are often for a specific branch of law, but here I found exactly what I was looking for. I also prefer the multilingual courses to studying only in French," Oumaima continues. She smiles "We wanted to meet other students today, but we're a bit too shy. It will come, we have time."
Students could also visit the many information stands for student services, including for the Admission & Accommodation Offices, Student IT Helpdesk and the international relations office. The Alumni office, Campus Radio (by Radio ARA), the Student delegation and student associations were also present to answer queries and present themselves.
Paule Larissa is from Cameroun and lives in Germany. "I liked that courses are multilingual since I understand French, German and English. I applied for a Master in law and the faculty has such interesting options, like the Master in space, communication and media law. The Welcome Day exceeded her expectations: "I had looked at videos of Welcome Days of previous years, but I was still impressed. Especially of the welcome session, because the rector was welcoming and the minister was here to greet us in person! I really appreciated that."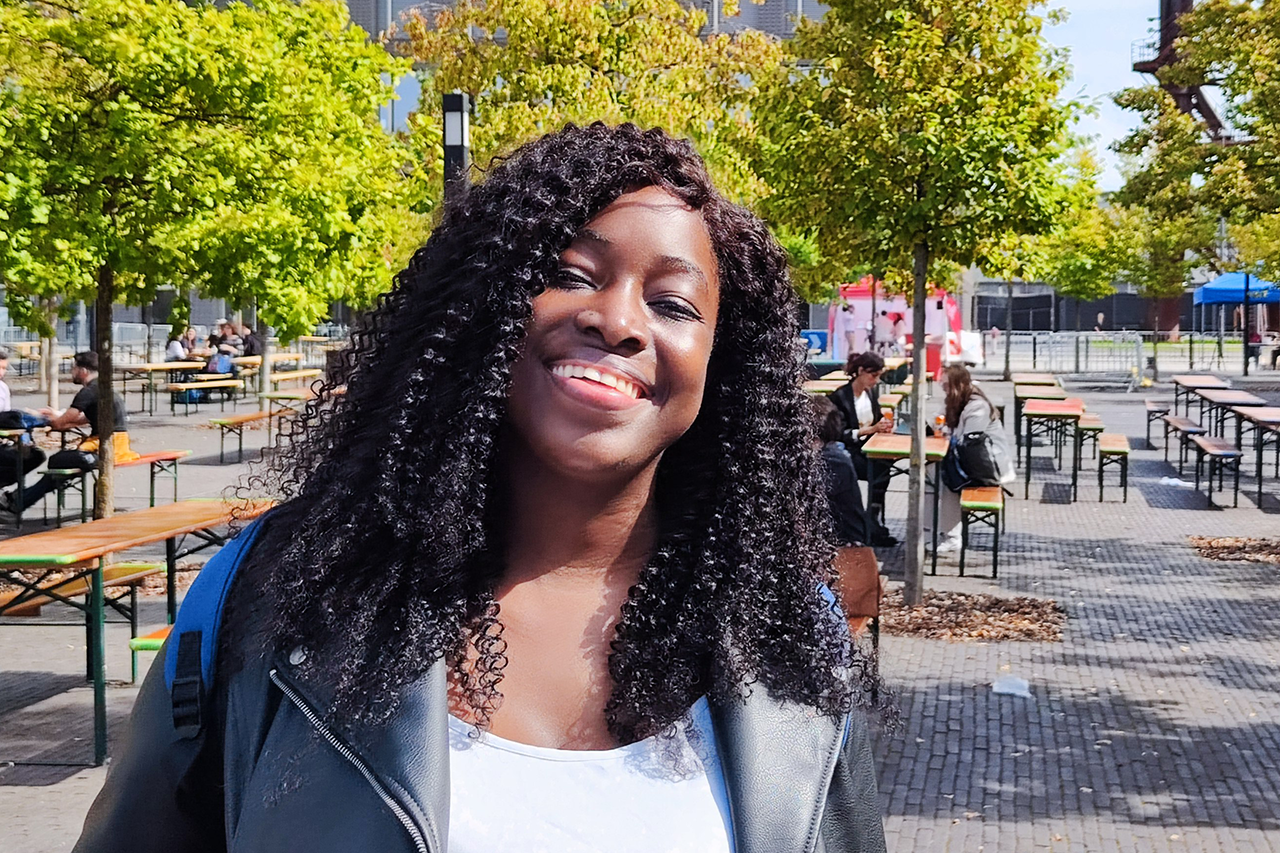 For more information about the Welcome Day, please visit welcomeday.uni.lu.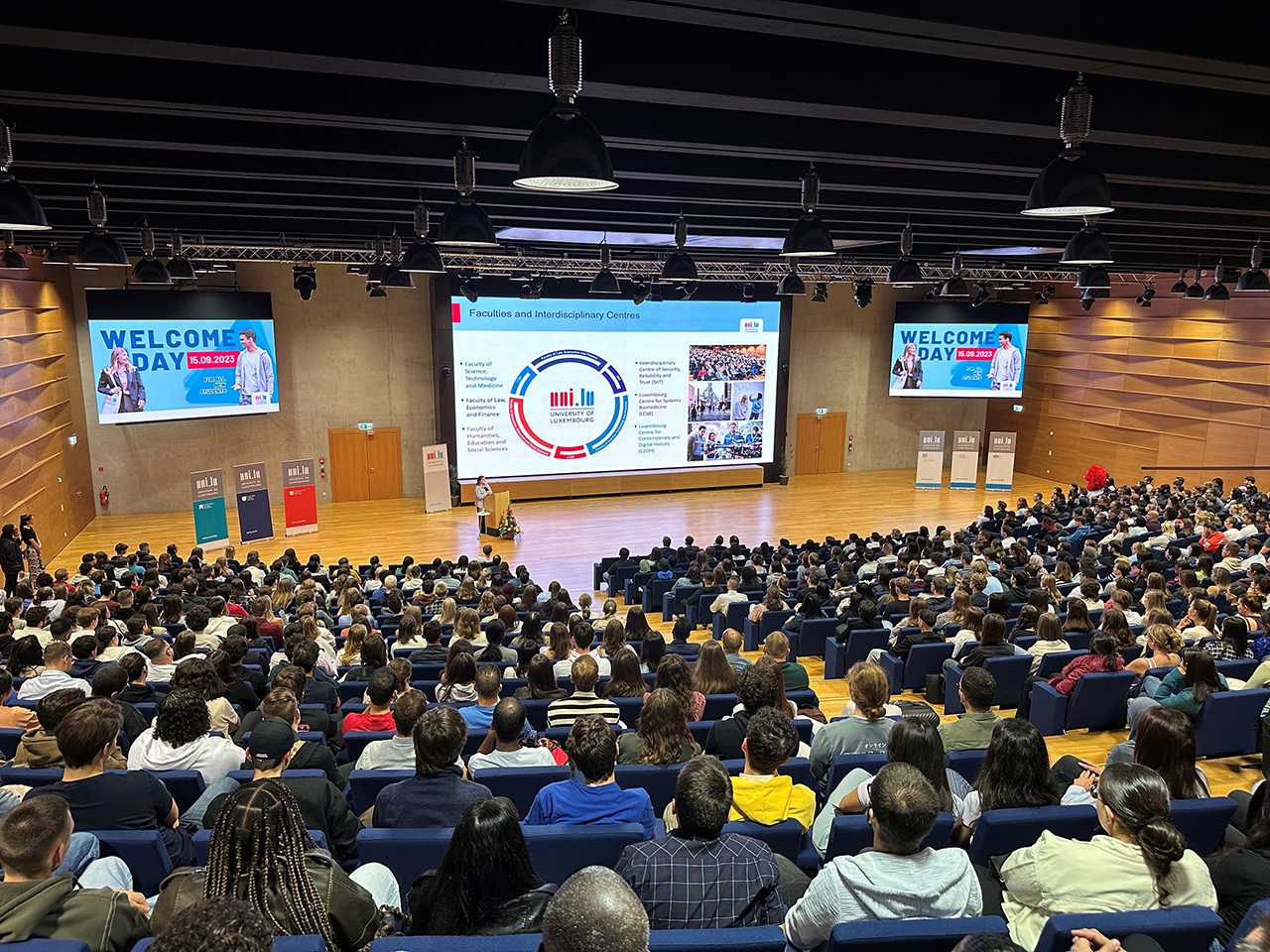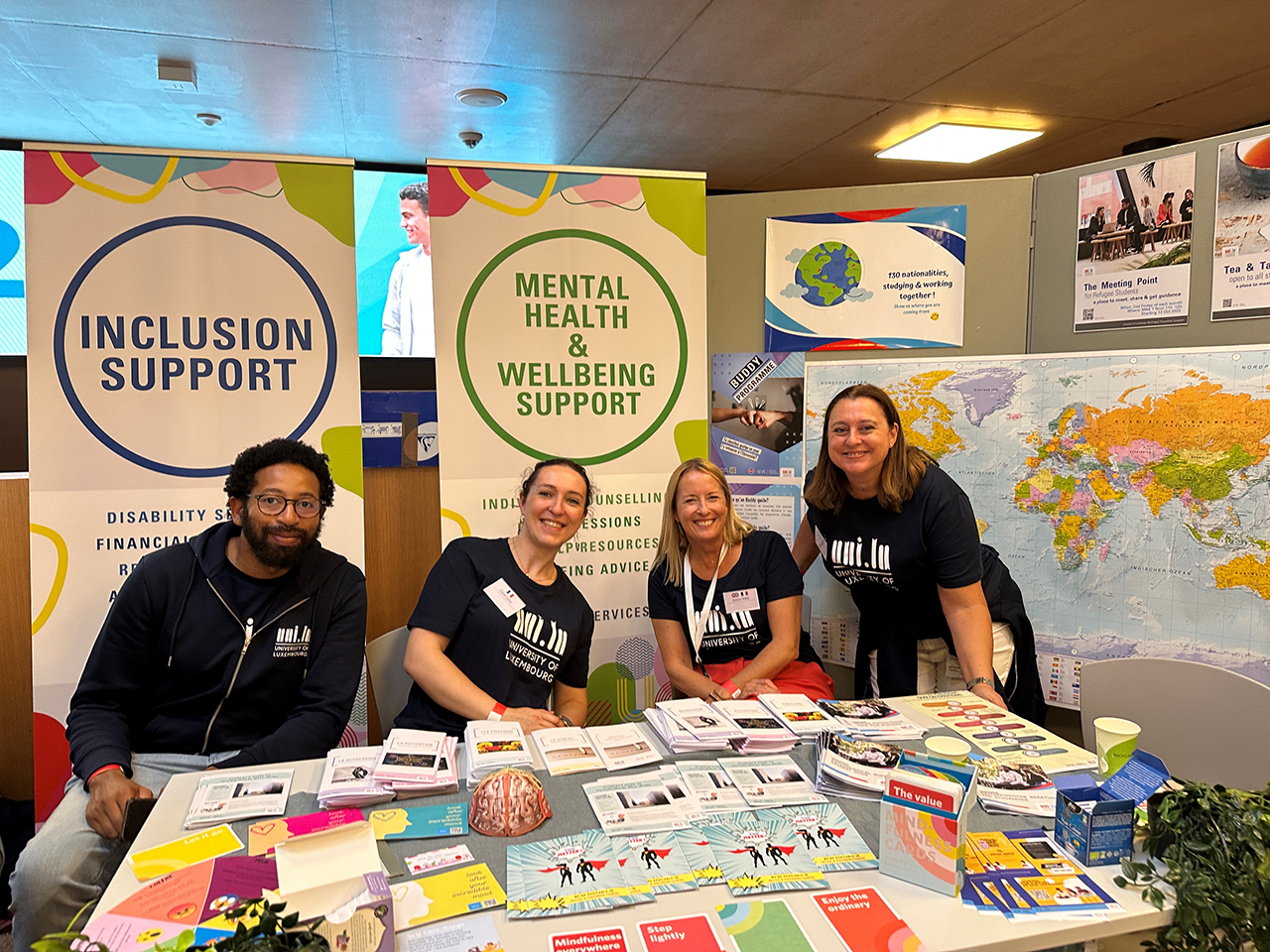 Watch new students' stories
As students prepare to embark on their new learning and life experience, they are sharing stories about their life and study objectives and what makes them eager to join us. Watch these stories in the highlights' section on our Instagram account.