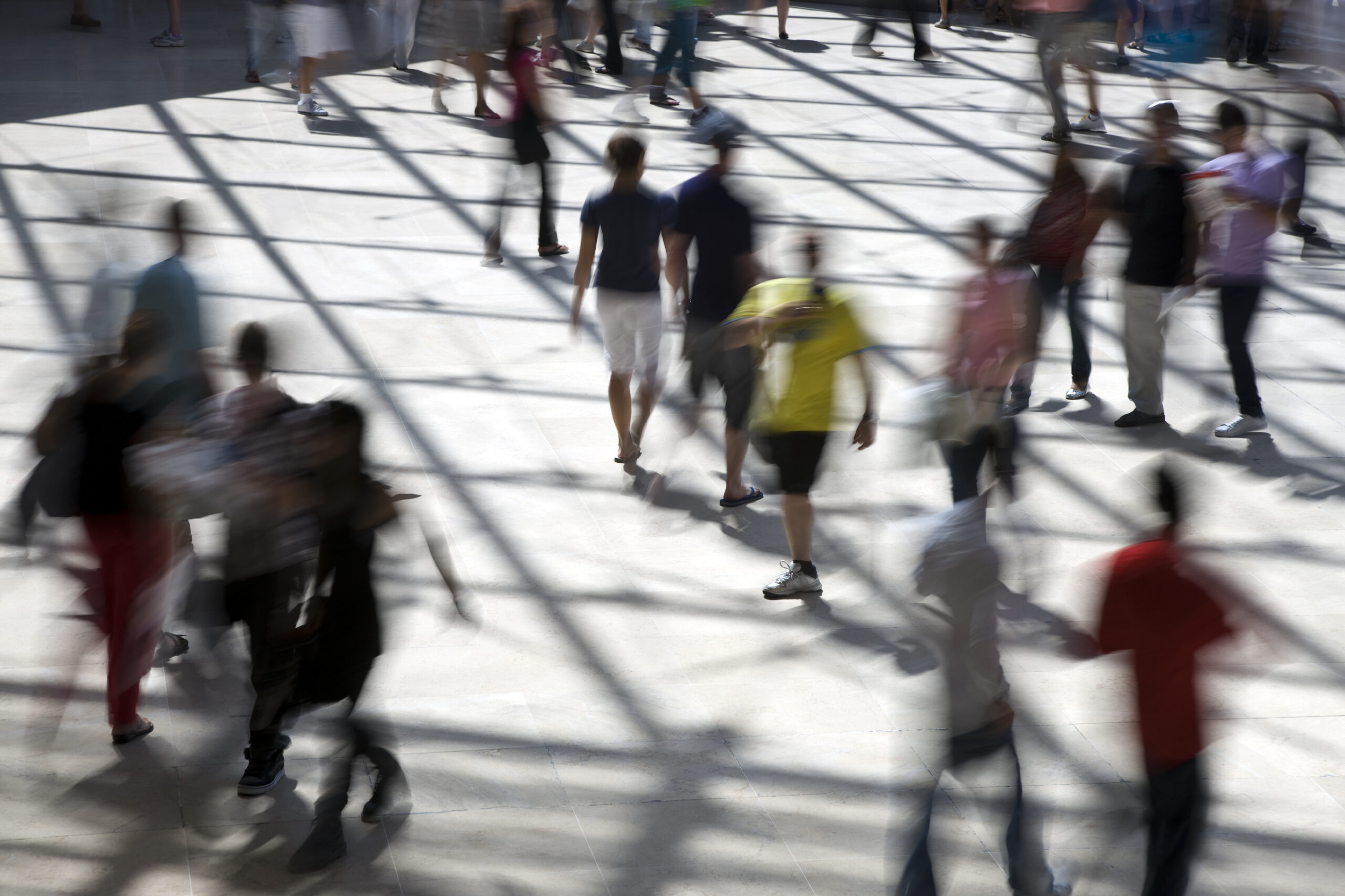 For students wanting to do a mobility semester at a non-partner institution for their field, the University of Luxembourg offers the possibility of going as a free-mover student.
In this framework, students are more independent as they organize their mobility by  themselves, with the support of the Outgoing Mobility Office.
Semester of departure
usually semester 3, 4 or 5 (depending on your studies)

semester 3 (to be verified depending on your studies)
Destinations: how to choose your host institution?
Contact as early as possible the International Relations Department of the institution you are interested in, in order to enquire their possibilities of accepting students outside of an existing agreement. Inform yourself well on their application procedures, deadlines, course programme, amount of the enrolment fee, …The following questions might help as well:
which university offers the courses that you need for your academic advancement?
most universities abroad offer courses held in English, however, the number of classes in English might be limited and exchange students are required to also participate in courses held in the native language. Make sure that your language skills in the host countries language are adequate.
when is a good time to leave – summer or winter semester? Pay attention to academic calendars of potential host universities – there might be difficulties with semester times.
which foreign experience might give your curriculum the extra boost?
Deadline to inform the contact person for mobility at your faculty per email of your departure as Free Mover
For a departure during the winter semester: before 30 April
For a departure during the summer semester: before 31 October
Please put bri.outgoing@uni.lu in copy of your email.
Application at the host institution
You are in charge of sending your application to the receiving institution. Keep in mind that deadlines can vary from one university to the other.
Learning agreement
You will receive this document from the Outgoing Mobility Office once you have informed them of your wish do a free mover mobility. It is a compulsory document for the University of Luxembourg and you need to fill it out with courses you will follow abroad (for a minimum of 30 ECTS). It must be signed by your course director for validation. It is possible to modify it in the month following your arrival at the receiving institution, using the second page of the Learning agreement. Modifications must be approved by the receiving institution, as well as your course director.
The Learning Agreement is an official document (also for other mobility programmes) and is used to record your provisional course choices. In order to get them approved by your course coordinators at the University of Luxembourg, the learning agreement must be submitted to Stephanie Anderson. Please complete the form digitally by email to stephanie.anderson@uni.lu!
Once your course choice is approved and the LA is signed, you will receive a copy by email for you further usage. Please follow the mobility office's instructions on how to submit your file to the host university.
Once your course choice is also approved and signed by your home university, you should send a copy to stephanie.anderson@uni.lu. Keep in mind that the learning agreement is a provisionary document. You might have to modify your course choice either before your mobility or upon your arrival at the host university.
Some host universities have Modules where the individual courses are optional. If you put something like "Ouverture" or "….decalé GMO" on your learning agreement, remember to send a detailed list which courses this Module consists of or you enrol in once you arrive at the host university!

Some FDEF specifics on LAs:
no courses that you have already taken here at the University of Luxembourg
no courses that will take place at the University of Luxembourg when you return to the University of Luxembourg
not more than one language course – maximum approvable ECTS: 5 – any ECTS over will not count towards the required 30 ECTs, should any of the other courses not be completed successfully
language course not in native language (subject courses can be taken in any language, this only concerns LANGUAGE courses!)
French language courses not possible if your studies here at the University of Luxembourg are conducted in French (Bachelor programmes, Master in Law).
Luxembourgish students that went through the Luxembourgish high school system have a language level of C1 /C2 in French/German and usually B2 in English – we check which level you indicated when you enrolled at Unilux
no language course in language with a level higher than B2 (as indicated in ACME)
total number of ECTS on LA: no less than 30 ECTS, you may have more when host university offers only courses that will not allow to accummulate to 30 ECTS exactly but the total number should be as close as possible to 30. If you have an extra course which takes your total number of ECTS over 30, please indicate which course you wish to take as an optional one. The ECTS for that course do NOT count towards the required 30, should you fail one of the other courses, nor do they count for a course that you previously failed or will fail in the future at Unilux.
You cannot change the course choice after the exam for an approved courses has already taken place.
courses must correspond to student's field of study and level at University of Luxembourg (e.g. no sports or similar courses)
make sure to list the courses with their original name (as listed on host universities curriculum) – please do not translate course names to French or English yourself!
Make sure to take courses according to your study level, NO bachelor courses for master students!
Foreign universities not located in Europe do not apply the ECTS system, therefore, you are required to list the local credits on the learning agreement. Please inquire with stephanie.anderson@uni.lu about the conversion of foreign credits and how many courses you'll have to take. The following table is an approximate conversion, the actual conversion depends on your host university, the workload/contact hours and credits per semester / year / degree. Should you have the impression that the conversion is not correct, please contact stephanie.anderson@uni.lu and provide supporting evidence.
American credits: 1:2.5 (1 American credit = 2.5 ECTS)
Canadian credits: 1:2 (1 Canadian credit = 2 ECTS)
Chinese credits: 1:2 (1 Chinese credit = 2 ECTS)
Hong Kong credits: 1:1 (1 Hong Kong credit = 1 ECTs)
Korean credits: 1:2 (1 Korean credit = 2 ECTS)
Japanese credits: 1:2 (1 Japanese credit = 2 ECTS)
Russian credits: 1:1 (1 Russian credit = 1 ECTS)
Australian credits: this may vary from university to university, for University of Newcastle: 1:0.75 (1 New Castle credit value/unit = 0.75 ECTS)
Israeli credits: 1:1.5 (1 Israeli credit = 1.5 ECTS)
In order to to approve your course choice at the foreign university, we might ask you to provide the following information for each course:
course description
workload/contact hours
If you are going on mobility in a country not listed here, please contact Stephanie Anderson for more information.
When does the LA have to be completed?
Free Movers must complete the LA as soon as possible once they have found a host university abroad. You are advised to turn in the LA for signature in due time allowing at least one week. All LAs must be submitted to Stephanie Anderson.
Sometimes, a modification of your learning agreement is required (due to unavailability of courses, overlapping courses schedules or maybe you changed your mind about a previously selected course). After the beginning of the semester at your host university, and once you know that you will have to change your course choice, you should send a new learning agreement or a modified learning agreement for approval as soon as possible.
Please pay close attention to the host university's deadline to modify your course choice. You should not wait until the last minute, if your study director at the UL does not approve your course choice and you cannot change the courses anymore due to the deadline having passed at your host university, you are risking to not getting the ECTS for the non-approved courses validated upon your return! Changing the course selection after the exams for the approved courses have taken place and for the purpose to replace failed courses, is not possible! If a change is necessary at a later time, it must be due to overlap of schedules, courses not taking place or such.
It is not necessary to submit a new LA or modification if your home and host university have approved your initial course choice and you do not wish to make any changes! The courses that are listed on your transcript at the end of your mobility must correspond to the courses you listed on your learning agreement(s)!
The same rules for the course selection that apply to the original learning agreement must be applied to the modification. Ensure that you have a total of 30 ECTS after your modifications.
We must make sure that you are taking courses for at least 30 ECTS while on mobility, therefore the modification must show the courses you keep (as listed on your "before the mobility" learning agreement), the ones you deleted and the ones you add! If you are using the host university's modification form and it does not have a "kept" column to list the kept courses, you should nevertheless add the "kept" courses.
Before your departure
Remember to:
Enroll at the University of Luxembourg as Outgoing student – "international exchanges" and at your receiving institution
Pay your registration fees at your receiving institution only
Make sure you have sufficient health insurance for your stay abroad
Sign your mobility contract with the University of Luxembourg. This document will contain all information concerning your mobility semester. Any questions? Check out our Mobility F.A.Q (PDF)
During mobility and after your return
During your stay at the receiving institution, it is highly recommended to be in touch with your course director and the Outgoing Mobility Office.
Documents for download:
At the end of your mobility semester abroad, you'll receive a transcript of records with the results of your studies from your host university. The transcript of records must be a mirror of your final learning agreement on file (signed by all parties). It is the student's responsibility to either present an original transcript (print-out of email attachment is not accepted) to us or ask the host university to send the transcript by email or regular post directly to the following address:
Université du Luxembourg
Faculté de Droit, d'Economie et de Finance
Attn: Stephanie Anderson
2, avenue de l'université
4365 Esch-sur-Alzette
Luxembourg
Please pay attention to the following points regarding your transcript:
your host university must send the transcript either directly to Stephanie Anderson (stephanie.anderson@uni.lu) by email (see list below) or regular post
if you receive an original transcript (no copies or print-outs of email attachments will be accepted) you should present it either Stephanie Anderson, or your course administrator to make a verified copy
the transcript will be compared to the last Learning Agreement (LA) on file – only courses approved on that last LA will be validated. It is therefore important that you send us a copy of the LA with your final course choice which is signed by all parties (student, host university, home university). If there are courses on your transcript that were not approved by your study director, you will be asked to submit a new LA reflecting the actual courses you took. We do, however, not guarantee that your course choice is approved retroactively. You should always make sure that you get the study director's approval by signature on the LA before registering for classes at the host university. Pay attention to the course registration deadlines at your host university! Credits obtained for non-approved courses are not being validated!
after comparing the transcript to the LA, the transcript is forwarded to your course administrator for validation (the ECTS are being transferred (foreign credits are converted into ECTS) into your file and will be available in the guichet d'étudiant in due time)
as per rectorate decision, we do not convert grades but only credits obtained abroad – you will have proof of your grades in form of the transcript provided by your host university
if more than 30 ECTS were obtained abroad, the total number of achieved ECTS will be validated, however, this won't give you credits for previous or future semesters here at the Uni.lu. You simply graduate with 180 plus the extra ECTS in the end.
What to do when you failed exams at the host university?
inquire about re-sits at the host university -> if you do the re-sits at your host university and they send a 2nd transcript, we will take this into consideration once we receive it
if it is not possible to take a re-sit at the host university, please refer to the information "Dettes de mobilité" in your study programme on Moodle (usually found in the document "Règles de fonctionnement…"). Should you still have questions, please contact your study programme administrator here at the University of Luxembourg to inquire about how to make up for the missing ECTS
Accommodation
For reasons of equal treatment, the Outgoing Mobility Office cannot implicate itself in accommodation research. You will therefore be in charge of finding an accommodation for your mobility semester. Most receiving institutions have rooms for exchange students. We recommended to apply early, because the number is limited and attribution is not automatic.
For more information, consult the website of your receiving institution. You may also want to look into apartment-sharing.
Bourse Fonds de mobilité
Bachelor students who do a mobility semester as free mover at an institution outside the Greater Region, can get funding from the "Fonds de mobilité" of the University of Luxembourg: if you are eligible, the Outgoing Mobility Office will allocate you the grant. You will receive the total amount of the grant once you come back from your mobility semester, under the condition that all requested documents have been handed in.
Important information
The Outgoing Mobility Office will mainly communicate with you via your student email address. Check regularly your student email account given to you by the University of Luxembourg: firstname.lastname.index@student.uni.lu
Other mobility programmes