"A place that reminds us of the roots of Luxembourg's prosperity, but also of the need for change," was how German President Frank-Walter Steinmeier expressed his admiration for the Belval Campus. During their visit to the University of Luxembourg, he and his wife, Elke Büdenbender, also visited the LCSB.
Accompanied by the Grand Ducal couple, the Minister of Higher Education and Research, Claude Meisch, the Chairman of the University's Supervisory Board, Yves Elsen, and the Rector, Jens Kreisel, the guests were introduced to risk factors, disease mechanisms and the latest research approaches in neurodegenerative diseases by Deputy Director Paul Wilmes and Prof. Rejko Krüger.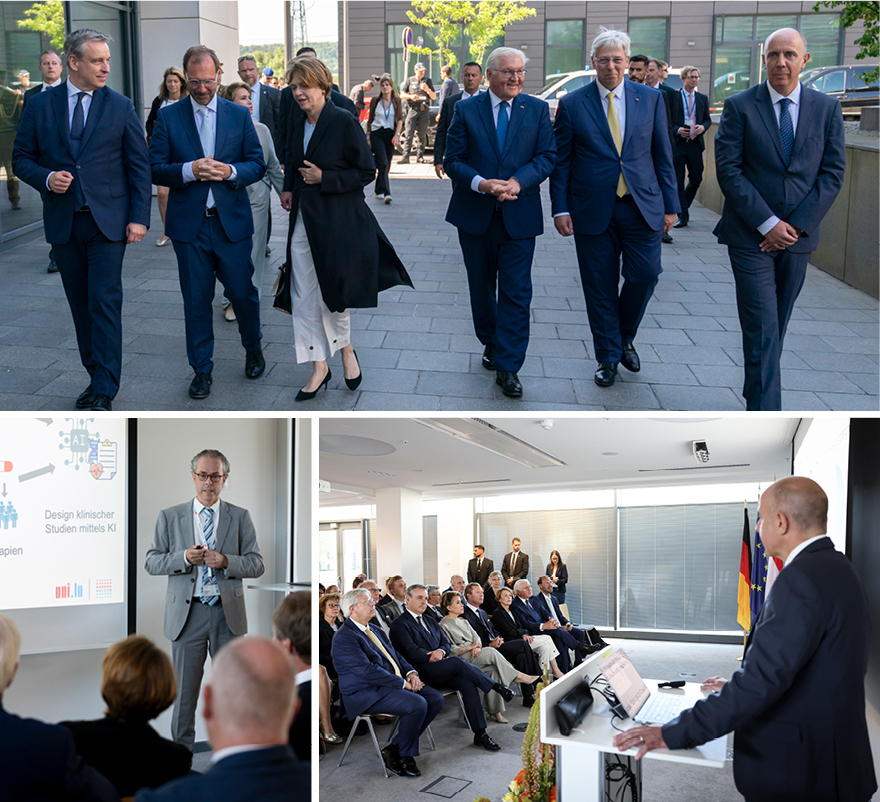 During the tour of the LCSB, Prof. Rejko Krüger and Dr Bruno Santos presented the state-of-the-art Disease Modelling and Screening Platform, a collaboration between the University and the Luxembourg Institute of Health, while Prof. Anne Grünewald, Dr Sandro Pereira and Jenny Ghelfi introduced the different disease models used at the LCSB. After a tour of the campus and the former blast furnace, the visit concluded with a visit to the Luxembourg Learning Centre (LLC), where Federal President Steinmeier and HRH Grand Duke Henry had an in-depth discussion with LCSB researchers. Both were particularly interested in the transition to digital medicine and were impressed by the involvement of the Luxembourg population in these research topics.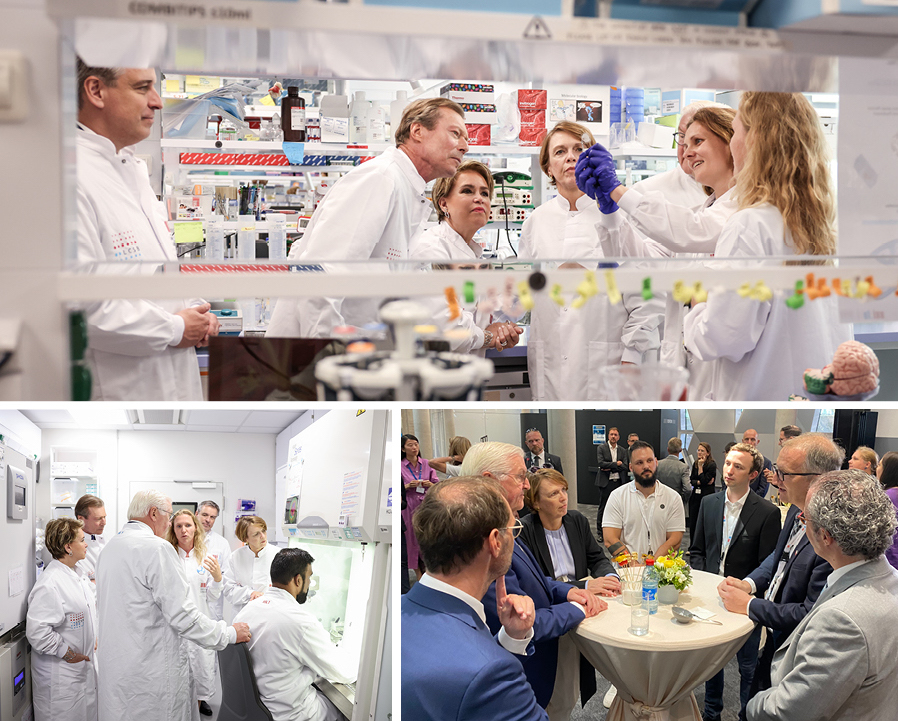 "I am very proud to see that Luxembourg is at the forefront of research in this field, with the support and commitment of the population," said HRH Grand Duke Henry during his exchange with Prof. Rejko Krüger and Prof. Jochen Klucken at the LLC.
—
LLC image ©University of Luxembourg
All other ©Maison du Grand-Duc/Sophie Margue