On 10-21 July 2023, the University of Luxembourg and the IESE business school of University of Navarra, held the first Digital Medical Devices (DMD) summer school, a practical, hands-on program for future digital healthcare contributors and innovators.
Funded by the European Union through EIT Health, the summer school project was headed by Prof. Jochen Klucken, FNR PEARL Chair for Digital Medicine at the Luxembourg Centre for Systems Biomedicine of the University of Luxembourg and the Luxembourg Institute of Health (LIH) and Dr. Fozia Noor (LIH) together with Dr. Montserrat Codina from the team of Dr. Magdalene Rosenmöller at the IESE Business School, one of the top best business schools in the world.
Seventy international participants were selected for a 2-week intensive training program to be united in one goal: to learn what it takes to build an app, involving every step in the development cycle of a digital medical device, for better healthcare that empowers patient.
Addressing patients' unmet medical needs
Guided by top DMD innovators, regulators, policy makers, health insurers and entrepreneurship experts; participants of the school set out to address one of the five identified unmet medical needs: care for patients with heart failure, care for dementia patients and support to their families, improving diagnosis of sepsis, use of artificial intelligence for early detection of cancer and mental health of children hooked to social media. Roche Information Solutions provided these needs, which formed the five challenges in the summer school's hackathon. "Each challenge was addressed by two teams albeit with a focus on different aspects," explained Dr. Fozia Noor, coordinator of the summer school. "They ideated with lecturers and tutors, co-created with patients, identified value for healthcare professionals, prototyped with entrepreneurs and proposed market access with business experts. Basically, experimenting every step it takes from an unmet medical need to bringing a digital medical device to the market.
Interdisciplinarity is key
Smart health applications as digital medical devices are playing a pivotal role in shaping the future of healthcare by revolutionising patient care and treatment outcomes. By seamlessly integrating into patients' lives, they enable continuous and real-time health data collection, analyses, and communication with healthcare providers. "This empowers individuals to take charge of their health, promotes preventive measures and facilitates early disease detection," explains Prof. Jochen Klucken, coordinators of the DMD summer school. "Of course we need to make sure that digital devices are safe, effective, user-friendly, compliant with medical standards and influence patient care in a positive way. This is why we need a multidisciplinary team for their development". Therefore, the summer school gathered students and young professionals with diverse backgrounds such as medicine, pharmacy, economics, engineering, social sciences, translational research, regulatory affairs and business.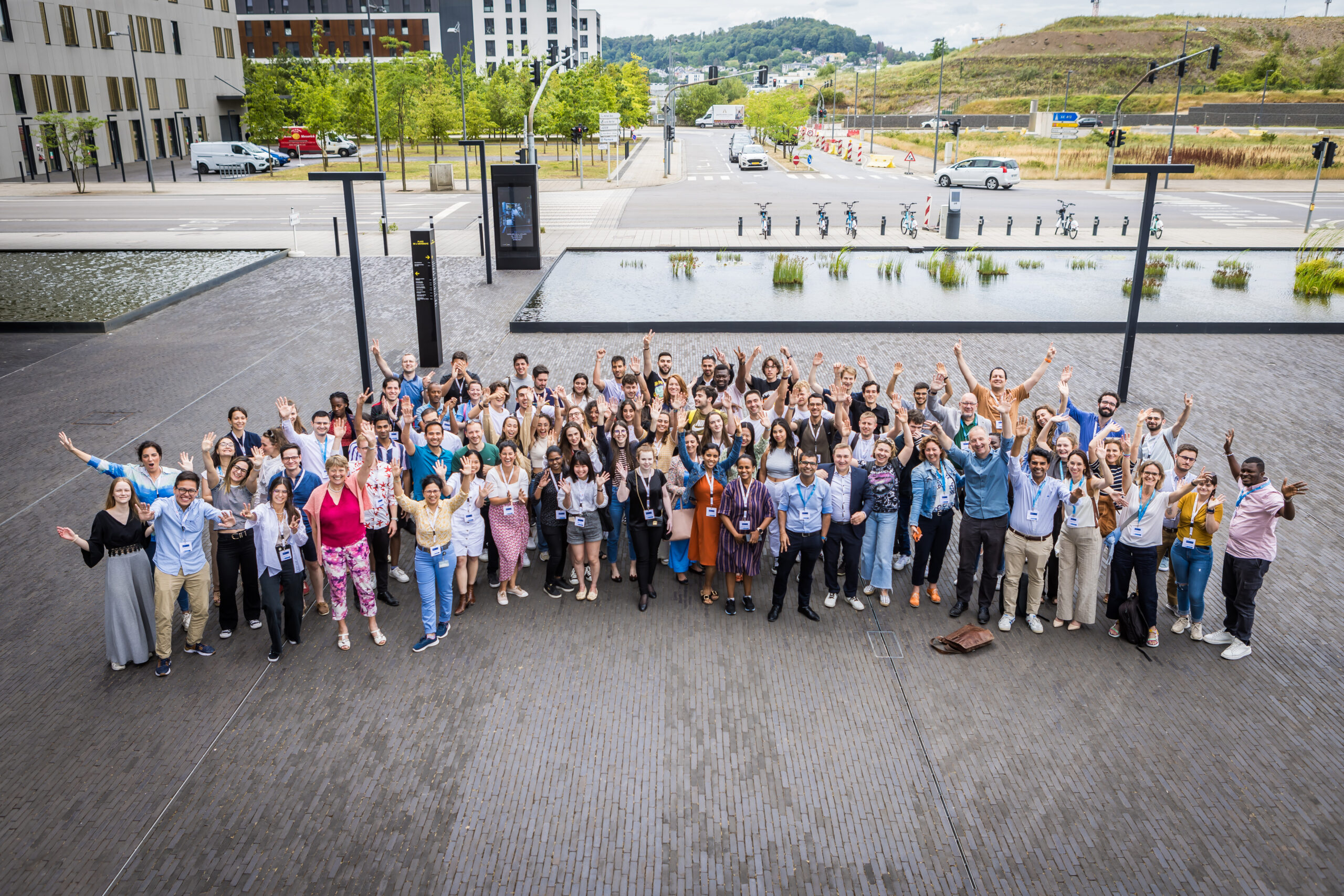 Luxembourg and Barcelona joined forces
Through a blended learning model with lectures and workshops, participants were immersed in the world of Digital Medical Devices and their lifecycle. The first week, coordinated by Prof. Jochen Klucken and Dr. Fozia Noor, held at the University of Luxembourg, focused on learning DMD requirements and building, with functionalities and data challenges, DMD value for patients and healthcare professionals, and ethics and regulations. The participants were introduced to Luxembourg digital health technology ecosystem, Healthtech funding opportunities, startups and had the possibility to network with entrepreneurs.
The second week, coordinated by Dr. Montserrat Codina, Dr. Shabs Rajasekharan and Dr. Magdalene Rosenmöller, held at the IESE Business School in Barcelona, focused on putting school participants in an entrepreneurial mindset to understand and develop business model(s) for DMDs, to better market and fund their projects. Participants worked on case studies, learned pitching techniques, and networked with Spanish DMD ecosystem especially Barcelona Health Hub, Consorcio DTx and health insurances.
"The first edition of the Digital Medical Devices Summer School was a great experience for everyone: very good comments and discussions from a passionate team of participants and mentors. An outstanding example how to support digital adoption and transformation of medicine by education," concludes Prof. Jochen Klucken.
After a sweeping first edition, the University of Luxembourg and IESE Business School in Barcelona, confirmed next editions of the Digital Medical Devices Summer School in 2024 and 2025.
All images ©Olivimages