On 25 October, the University of Luxembourg and SES have held the 12th International Workshop on satellite communication regulation and technology on SES premises.
The workshop was organised by the Faculty of Law, Economics and Finance at the University, together with SES, the leading provider of global content connectivity solutions, and welcomed fifty participants from the academia, industry, Luxembourg and international institutions such as ITU, ESA and EBU. The programme focussed on secure communications via satellite and participants took stock of the latest regulation and technology development that dominates this sector.
The programme specific addressed handling cybersecurity risks in satellite communication, new secure communication technologies such as satellite-enabled quantum key distribution (QKD), as well as the impacts on security and sustainability that standardisation in satellite communication industry may have. Composed of three panels, the event brought together experts in satellite communication regulation and technology, as well as the representatives of the Ministry of the Economy of Luxembourg and the Ministry of Economic Affairs and Communications of Estonia.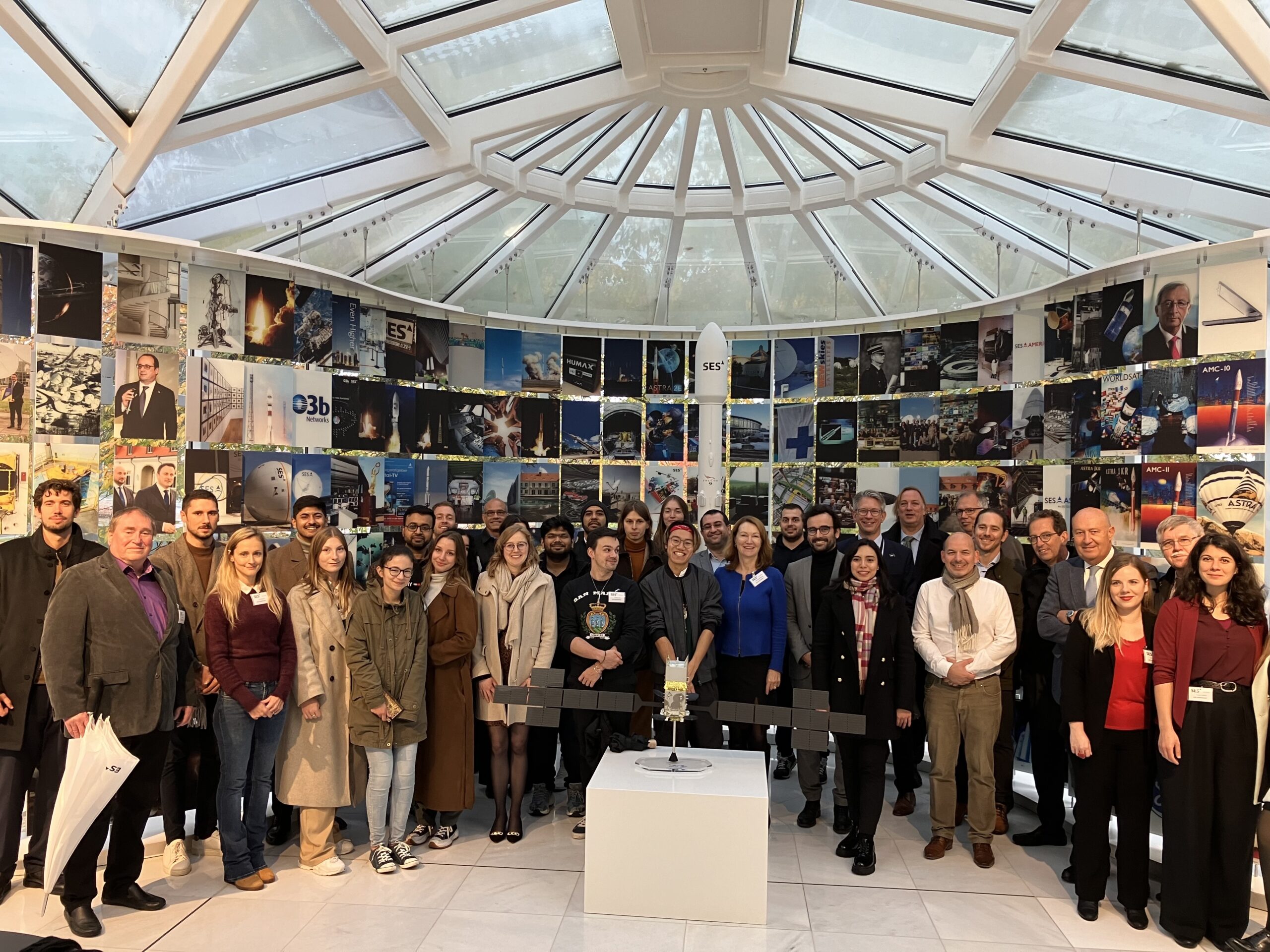 SES and the University of Luxembourg have a long successful partnership with the aim of jointly developing Luxembourg as a European centre of excellence and innovation for advanced Information Communications Technology in satellite systems. A key component of this partnership was the creation of the SES Chair in Satellite Communication and Media Law in 2011, with a research focus on the legal and regulatory challenges in satellite communications. As part of the chair, the University offers the Master in Space, Communication and Media Law, and organises workshops and events for professionals of the sector.
Professor Mahulena Hofmann, SES Chair in Space, Satellite Communication and Media Law, comments: "Secure communication via satellite is a crucial precondition of governmental, international, business, and private connections in today's interconnected world. As long as this is the case, we are delighted that this workshop will serve as a platform for dialogue between major actors in the sector and help to build a stable legal platform for the industry growth".
Thai Rubin, Chief Legal Officer at SES, said, "Our fast-evolving space industry recognises the need for a comprehensive legal framework in order to support the exponential demand for connectivity and content delivery in the years ahead. Industry and academia should continue working closely to support new developments in global digital transformation. Luxembourg with its thriving space sector offers an ideal platform for such international dialogue, and SES is incredibly proud to support it through our longstanding cooperation with the University of Luxembourg."
At the crossroads between industry and academia, the workshops unite best research, teaching experts and best practitioners on the legal, regulatory, and technological challenges in satellite communications and other space activities to give them a floor for discussing the latest industry innovations.