The new international DEEPEN-iRBD study aims to model the progression of REM sleep behaviour disorder (RBD) towards typical or atypical forms of parkinsonism. This aims to improve early detection and diagnosis of typical Parkinson's disease (PD) but also atypical forms, such as multiple system atrophy (MSA) and dementia with Lewy bodies (DLB).
The study will use detailed clinical assessments, molecular markers, and data analysis to identify specific profiles in the early stages of the three diseases. The collaborative research involving researchers from Italy, Sweden, France, Denmark, Croatia and Luxembourg is funded with 1.75 Mio EUR over three years by the European ERA PerMed scheme of the Horizon Europe initiative of the EU (Grant Agreement Number: 779282 – Project Grant Number: INTER/PerMed22/17045084), which aims to strengthen European collaboration and competitiveness in the field of personalised medicine.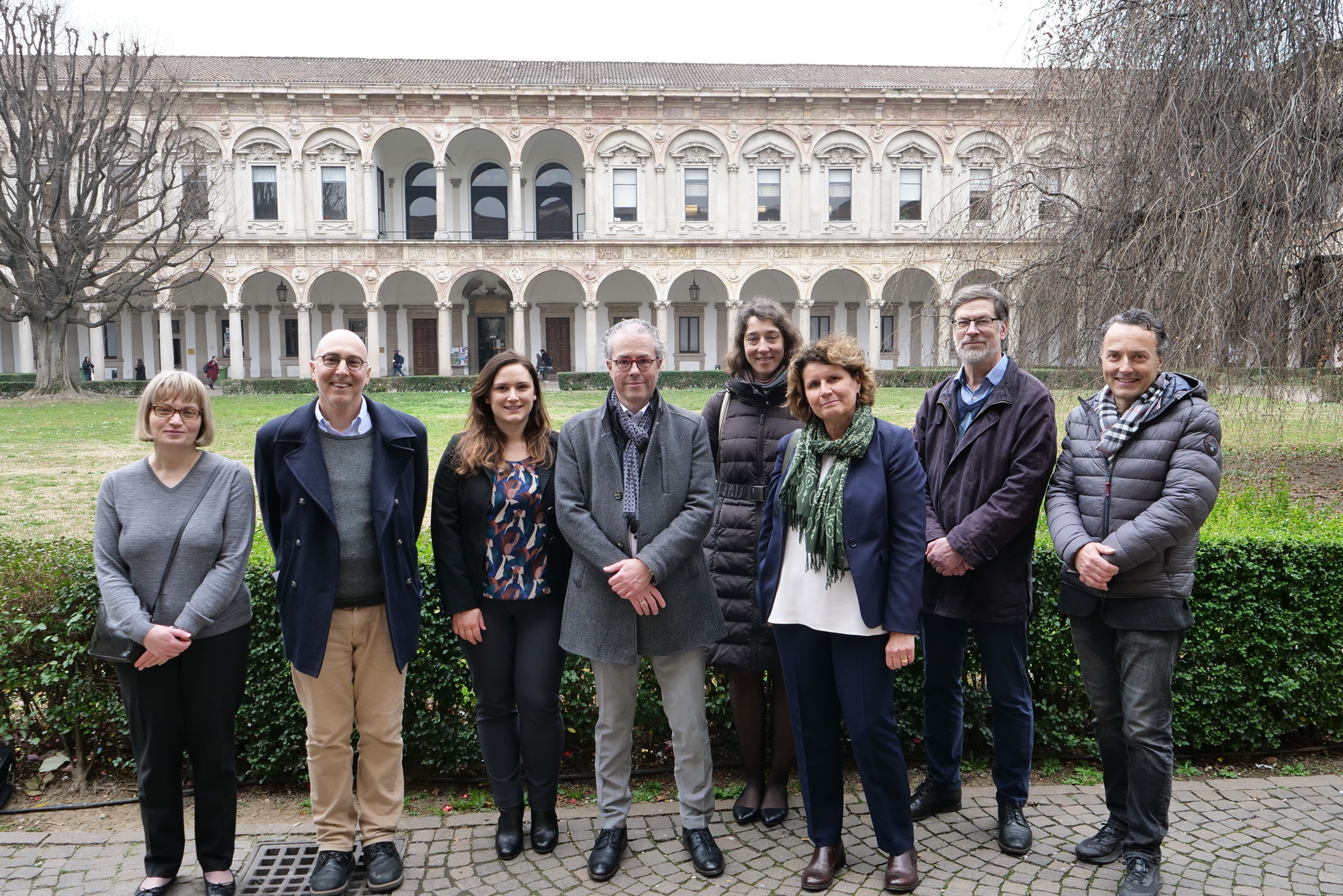 iRBD as a common indicator for different forms of parkinsonism
Idiopathic REM sleep behaviour disorder (iRBD) is a specific sleep disorder in which people act out their dream through uncontrolled movement and actions. It has been linked to a high risk of conversion to Parkinson's disease, multiple system atrophy, or dementia with Lewy bodies. These neurodegenerative diseases are also referred to as synucleinopathies, as they share similarities at the cellular level. Here the protein alpha-synuclein aggregates inside the nerve cell, leading to functional disturbances and premature ageing and death of the cell. While early clinical features of the diseases, such as mood changes, sleep disturbances and mild cognitive impairment, are similar, the later stages present much differently, with significant therapeutic and prognostic consequences for patients.
"Once curative treatments become available, it will be important to accurately identify patients close to developing the different forms of parkinsonism to be able to take a targeted treatment approach", explains Prof. Krüger, principal investigator from Luxembourg in the DEEPEN-iRBD project.
While Parkinson's disease is the closest to a pure motor syndrome, with only mild cognitive impairment, dementia with Lewy bodies shows much more severe cognitive impairment, which can lead to hallucinations. Patients with multiple system atrophy show intermediate cognitive impairment relative to Parkinson's disease and dementia with Lewy bodies but often present particularly prominent autonomic symptoms, such as urinary dysfunction and sudden drops in blood pressure upon standing. The difference in clinical symptoms between the three diseases is mainly due to different types of cells and brain structures being affected by the aggregation of the alpha-synuclein protein.
Luxembourgish expertise and data to further improve early diagnosis and treatment
The DEEPEN-iRBD project aims to identify specific profiles beyond iRBD that allow the diagnosis and distinction between the three synucleopathies early on, even in the prodromal phase, before any cognitive or motor symptoms arise. The study will utilise existing and newly acquired data, including physiological signal recordings, molecular markers from body fluids, skin biopsy, and brain cells stemming from reprogrammed patient skin cells. The University of Luxembourg is highly involved in data management, protection, and dissemination, as well as providing data and samples from patients previously diagnosed with iRBD through the nationwide "REM-Sleep Behaviour Study" and the participants of the Luxembourg Parkinson Study. Both studies are being coordinated by the National Centre of Excellence in Research on Parkinson's disease (NCER-PD), an initiative of the Luxembourg National Research Fund (FNR/NCER13/BM/11264123) supporting the joint effort of the partner institutions, Luxembourg Centre for Systems Biomedicine, Luxembourg Institute of Health, Centre Hospitalier de Luxembourg, and Laboratoire National de Santé, in successfully paving the way for precision medicine concepts for Parkinson's disease.
Our study can potentially improve early risk identification, diagnosis, treatment and prognosis of patients with iRBD, prone to convert to Parkinson's disease, multiple system atrophy or dementia with Lewy bodies. The ultimate goal is to be able to implement personalised medicine strategies, which are tailored to each patient and their unique characteristics, instead of treating every person living with a form of parkinsonism the same. This approach can help alleviate symptoms and optimise prevention, diagnosis, and treatment strategies.
"This new study will help us develop guidelines on when and how we communicate such early screening results to people with a high risk of developing different forms of parkinsonism in the future."
About NCER-PD
The National Centre of Excellence in Research on Parkinson's Disease (NCER-PD) aims to improve the diagnosis and stratification of Parkinson's disease by combining detailed clinical and molecular data of patients to develop novel disease biomarker signatures. The ultimate goal is to diagnose the disease at an earlier stage and with a higher specificity than is currently possible.
To this end, the LCSB collaborates with clinicians and scientists from the Centre Hospitalier de Luxembourg (CHL), the Luxembourg Institute of Health (LIH), the Laboratoire National de Santé (LNS) and the Integrated Biobank of Luxembourg (IBBL) to establish a state-of-the-art Parkinson's disease cohort in which participants are both clinically and molecularly characterised in detail. The consortium is supported by the Luxembourg Research Fund (FNR).
About RBD-Study
The Luxembourg National Sleep Study is a research project aimed at understanding the relationship between sleep disorders, such as REM sleep behaviour disorder (RBD), and neurodegenerative diseases, such as Parkinson's disease. The first phase of the study involved an online survey of over 20,000 Luxembourg residents aged 55-75 to gather information on sleep quality and symptoms of RBD. Participants who show potential symptoms of RBD were then contacted for further assessments, including an at-home smell test and a second questionnaire. The study aims to better understand the early phases of neurodegenerative diseases and determine strategies for preventing them. The large number of participants and the use of non-invasive assessments make this study a valuable contribution to sleep and Parkinson's disease research.
About EraPerMed
ERA PerMedThe DEEPEN-iRBD study is coordinated by Graziella Cappelletti from the University of Milan. Other international partners include the Milan Maugeri Clinical Science Institute, the Lund University, the French National Centre for Scientific Research, the University of Copenhagen, the Danish Parkinson's Association and the University of Zagreb. is a new ERA-Net Cofund, supported by 32 partners from 23 countries and co-funded by the European Commission. To align national research strategies, promote excellence, reinforce the competitiveness of European players in Personalised Medicine, and enhance European collaboration with non-EU countries, national funding organisations have agreed to launch Joint Transnational Calls for collaborative, innovative research projects in Personalised Medicine.