Ground-breaking research in cancer biology and immunology in the last decades has revolutionized the treatment of melanoma, a deadly form of skin cancer. Nevertheless, cells inevitably become resistant to existing treatments and this poses a serious clinical problem. Understanding the molecular mechanisms of therapy resistance is crucial to develop more effective and specific treatments for melanoma patients, especially for patients of the "NRAS genetic subtype".
The Signal Transduction group at the Department of Life Sciences and Medicine (DLSM) at UL dissected the drug resistance mechanisms in NRAS mutant melanomas and recently published their findings in Cell Reports. In this study, the DLSM researchers, in collaboration with colleagues from the LCSB (Prof. Alex Skupin and Dr. Stefano Magni) could show that the ATP-gated ion channel P2RX7 is transiently increased in melanoma cells, that are under treatment (with MEK/CDK4/6 inhibitors). Expression returns to baseline once cells have adapted and subsequently tolerate drug treatment, as evidenced by their re-entering the cell cycle and resuming cell growth. "Our results indicate that high levels of active P2RX7 could be a useful marker for a general response to treatment in NRAS melanoma cells, as P2RX7 levels drop in cells that have become resistant to therapy" says Prof. Stephanie Kreis, co-head of the Signal Transduction group.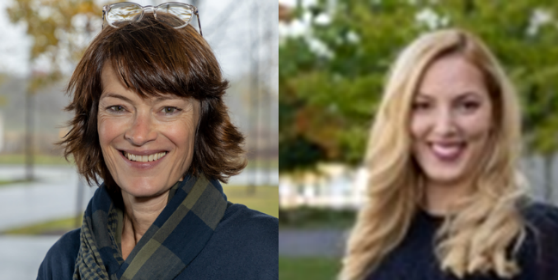 The researchers could show that the concomitant induction of P2RX7 together with a joint inhibition of the MAPK signaling pathway and cell-cycle progression could represent a promising combination to prolong treatment effects and delay the onset of targeted drug resistance, which is a crucial clinical bottleneck in treatment of melanoma patients.
Read the full article here