Be part of it
Where you can participate.
One time events & activities
COMING SOON
Recurring events & activities
Mobile piano at MAE
Come and play the piano whenever you want (0€ charges).
You find it on the 1st floor of MAE (Maison des Arts et des Étudiants)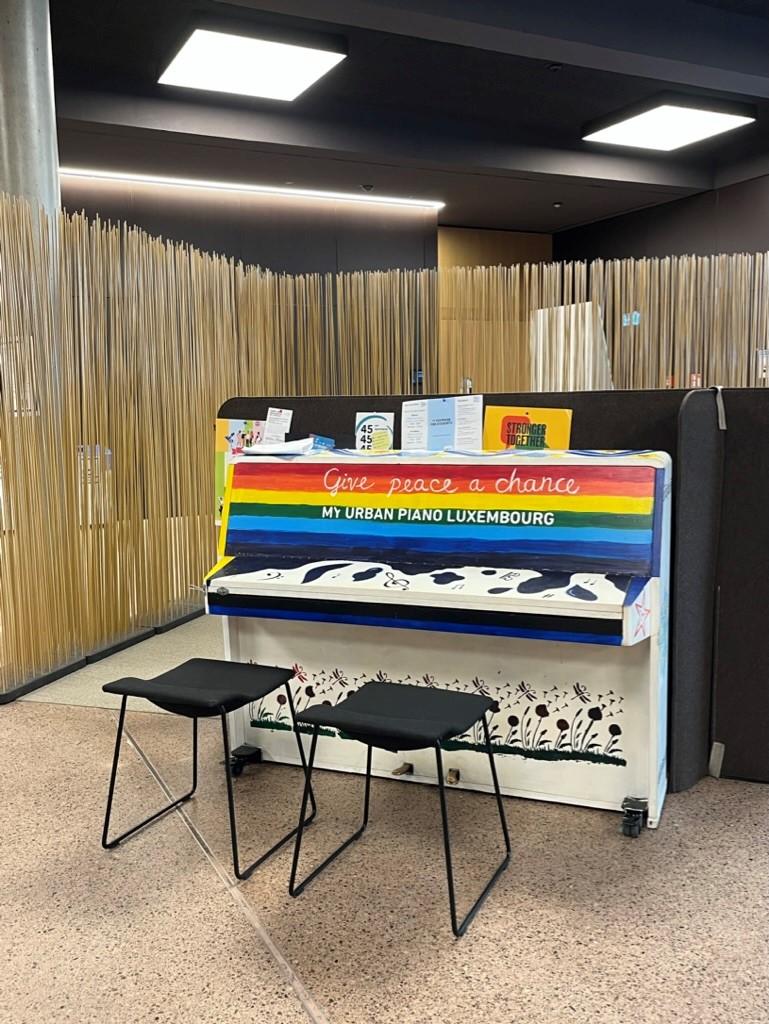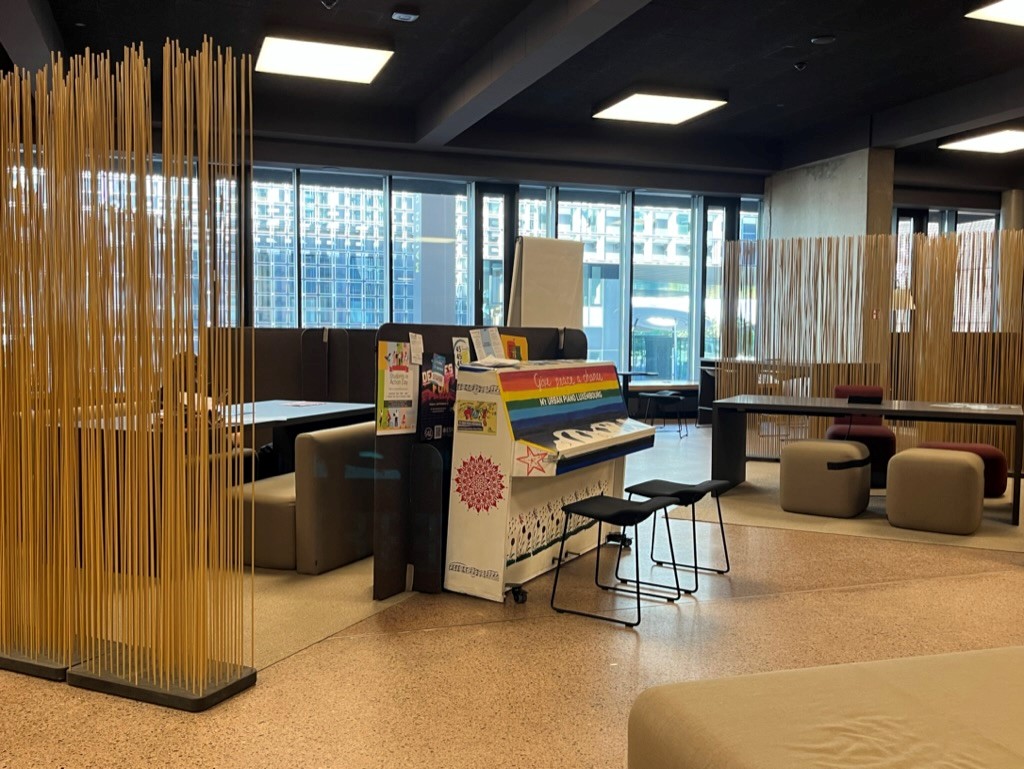 uniJAM
Open project for musicians
The uniJAM project is an open project for musicians of all kind. uniJAM consists of some core members as well as people joining temporarily. The musicians chose songs according to their style preferences and skills and bring them to life, with the help of the other uniJAM musicians.

Any style is welcome: pop, rock, funk, jazz … On a frequent basis, the result is presented live in an after-work concert on Belval Campus, inviting all of the University to join in for listening or even participating.

The actual jam takes place during lunch rehearsals.
Come and join the Cercle Symphonique de Rumelange!
Do you play an instrument at a high level? Are you interested in playing in an orchestra?
28 June 2024 Der Geiger von Echternach, Lou Koster / St Willibrord Basilica, Echternach
30 June 2024 Enner bloem Himmel, J.P. Kemmer / Centre Culturel Rumelange
5, 6, and 7 July CD recording
Rehearsal and distribution of parts

18 May 2024
25 May 2024
1 June 2024
8 June 2024

Rehearsals with choir and soloists

Saturday 15 June 2024
Sunday 16 June 2024

and possibly also on (to be confirmed at a later date):

Tuesday 18 June 2024
Saturday 22 June 2024
Tuesday 25 June 2024

Violins, violas, cellos, double basses, horns, trumpets, trombones, percussion, flutes, oboes, clarinets, bassoons

Good instrumental skills and technique required (you will need to learn your part independently.
The difficulty of the pieces varies depending on the programme.
This can be clarified when we first make contact)